Are you looking for WordPress File Upload Plugins for file???
Receiving attachments like PDFs, spreadsheets, photos, and signed papers is made much easier by accepting file uploads. This article will discuss the Best WordPress File Upload Plugins and provide valuable tips for dealing with visitor files.
The purpose of using a WordPress file upload plugin
By entering into the dashboard, only users of WordPress sites are allowed to upload files by default. Accordingly, you would need to make a new user account, and it will enable them to log in if you want someone to be able to upload a file to your website.
It can take a lot of time and pose a security risk.
On the front end of your WordPress website, you may quickly accept file uploads by utilizing the appropriate plugin.
When offering customer service, accepting files, photos, and other files might help you to collect additional information from your users.
Read Also: How to Increase Online Sales in 2022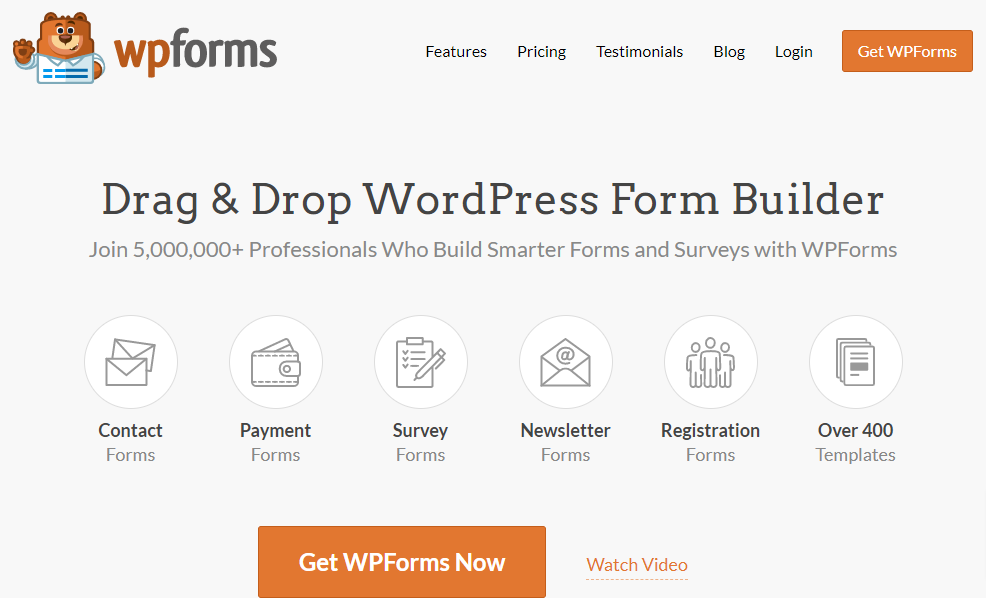 WPForms is a form creator that functions as the best WordPress File Upload plugin. It's a simple tool that makes creating a file upload form for WordPress possible for beginners. You can use WPForms as a WordPress photo upload plugin because it allows many media types and file extensions, including images.
WPForms automatically accept the WordPress file upload types enabled for your website. However, if there are particular file formats that you don't want outsiders to submit, you can also set specific limits on your form's file upload box.
You may accept one or several file uploads with WPForms Pro on your forms. It can show the form on your website without any HTML being pasted, and you can decide whether to keep the uploads in the Media Library.
There are two separate WordPress file upload fields in WPForms. The field in the Modern style is pretty nice. It enables simple drag-and-drop operations for file uploading to WordPress by your visitor.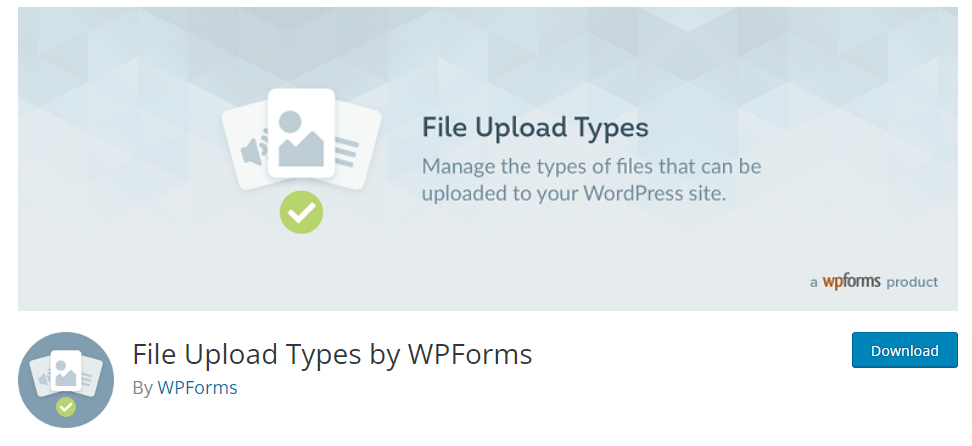 Are you looking to enhance the functionality of your WPForms plugin or allow your customers to upload more files to your WordPress website?
You may do it quickly in the WordPress dashboard with File Upload Types by WPForms. You can quickly add support for any file type with any extension or MIME type using this free and open-source WordPress file upload plugin, created by the team behind WPForms.
The plugin is user-friendly for beginners, and your WordPress dashboard lets you control which file extensions are allowed on your website. Switch the extensions on or off from your WordPress admin panel.
The plugin lets you add popular file extensions like.zip,.ai,.xml,.svg, and.csv to WordPress.
Although it lacks a front-end file upload form, this free plugin for WordPress is ideal for supporting different file kinds. It must be used with WPForms or another plugin from our list.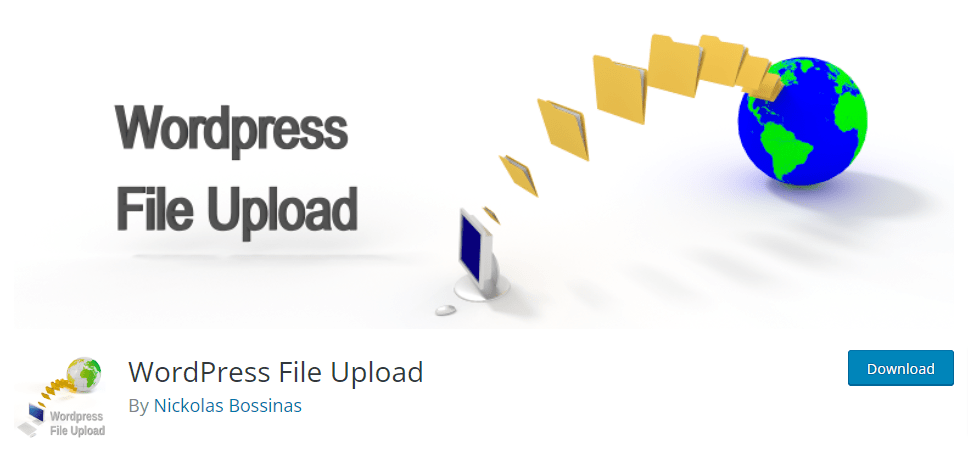 Visitors to your website can upload any content with the free WordPress plugin WordPress File Upload. The plugin enables you to use a shortcode to allow file uploads from any blog post, landing page, or sidebar widget.
The Uploaded Files option in your WordPress dashboard is where you may find newly uploaded files. As a result, managing and organizing the many types of user-uploaded content is made simple.
The plugin's user interface could be a little bit simpler. However, you may define file upload filters for various user roles in WordPress, set a file upload size limit, and restrict the types of files that can upload.
Additionally, it provides several customization choices for your file upload form. Any form fields can be added or removed, and their colors, labels, and dimensions can all be altered. You can even add more custom fields.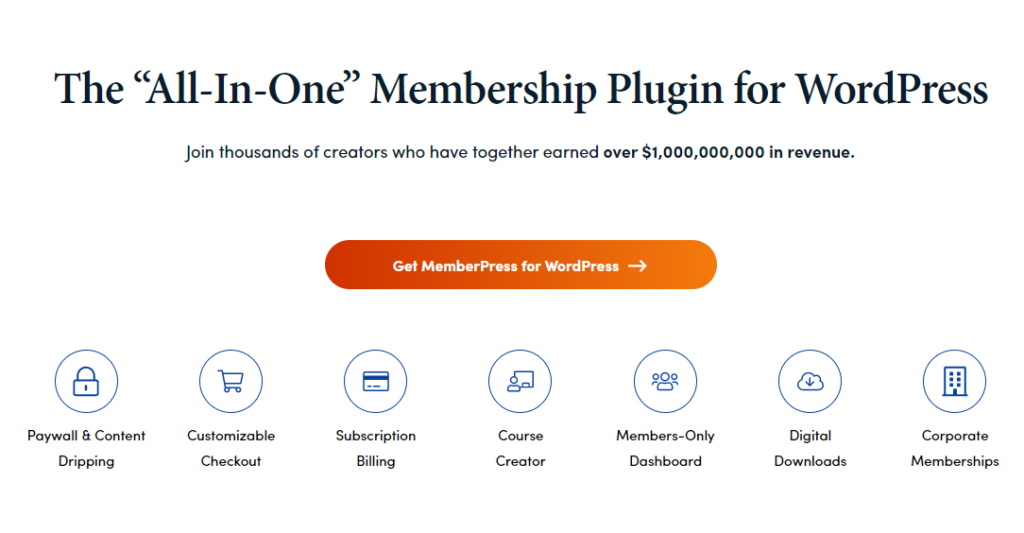 The ideal WordPress membership plugin is MemberPress. You can upload files and have complete access to file permissions.
In WordPress, for instance, you may upload files and set access restrictions so that only people who are logged in and have a paid subscription can access the file. With this plugin, you can also Sell online classes, eBooks, or other files is made easy.
To limit who can upload files, you can also set restrictions on permissions. It can be helpful if you're in charge of a membership organization whose users can only upload files to their user profiles and publish guest articles if they have a particular number of paid memberships.
WordPress uploads via forms can be accepted for free using Forminator, a remarkably user-friendly form builder.
You can easily create a file upload form using its user-friendly visual form interface and add it to your WordPress website.
The WordPress Media Gallery is not immediately updated with files uploaded through a Forminator form.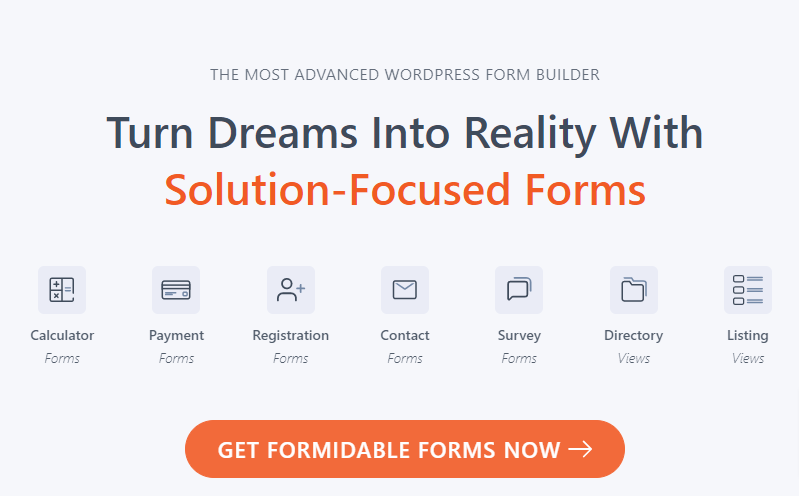 Another well-liked Best WordPress File Upload Plugins is Formidable Forms. You may make a file upload form for your website using its drag-and-drop builder.
Users have the option of adding a file or just dragging it into a form field. The files you upload are subsequently kept in the WordPress Media Library for easy access whenever you need them.
Instead of making users fill out many forms, the plugin enables you to accept multiple files from them in a single form. Additionally, you may decide which file formats to allow on your form and establish a maximum file size restriction.

Over a million WordPress websites have the free Ninja Forms plugin installed. You can design unique contact forms using the editor's drag-and-drop functionality. Although the free plugin is excellent, commercial add-ons offer more specific capabilities, such as this File Uploads add-on.
Your forms can have an upload box with the File Uploads add-on. Simple controls exist to manage the maximum file size, the number of files that can upload, and the file kinds that are allowed. The possibilities for downloading uploaded media are even better.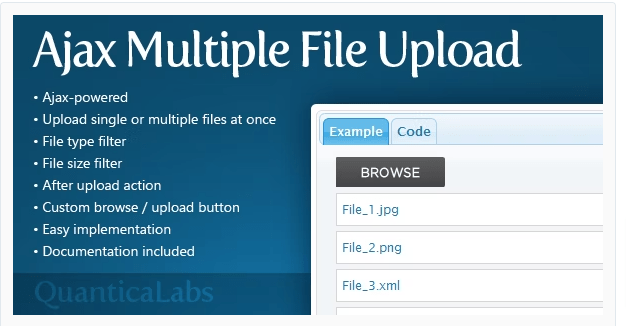 Like WPForms, Ajax Multi Upload for WordPress enables you to add file uploads without reloading the page. Thus, it offers a convenient user experience. This jQuery-based file upload plugin is built using a shortcode. If you're not highly tech-savvy, you might want to spend more money on the setup and installation of the plugin.
Conclusion
The most effective approach to efficiently collect user input, acquire data, and communicate with customers is with a WordPress File Upload plugin. Therefore, we hope that our ranking of the best WordPress file upload plugins has helped you make the proper choice for your WordPress website. You may enable visitors to send you their files fast and easily with any of these reliable plugins.
Read Also: 25 Must-Have WordPress Plugins for Business Websites in 2022
FAQs
How do I make a free file upload in WordPress?
Install WPForms on Your WordPress Site. And then, users can upload files from this plugin.
What is the best plugin for file upload in WordPress?
WPForms, MemberPress, and File Upload Types by WPForms are the best plugin for file upload in WordPress.