Given that it only began working in February 2020, BionicWP Honest review is a new name in WordPress hosting. It is still releasing powerful tools and building a reputation.
Hosting from BionicWP is on-trend. In "fully managed" WordPress services, it specializes. With a tonne of tools WP website owners are likely to appreciate, it spices up the offer even more. Furthermore, BionicWP competes head-to-head with WordPress heavyweights like Kinsta and WP Engine!
Look closely at BionicWP's hosting review to see whether it deserves a spot among the top WordPress hosting companies.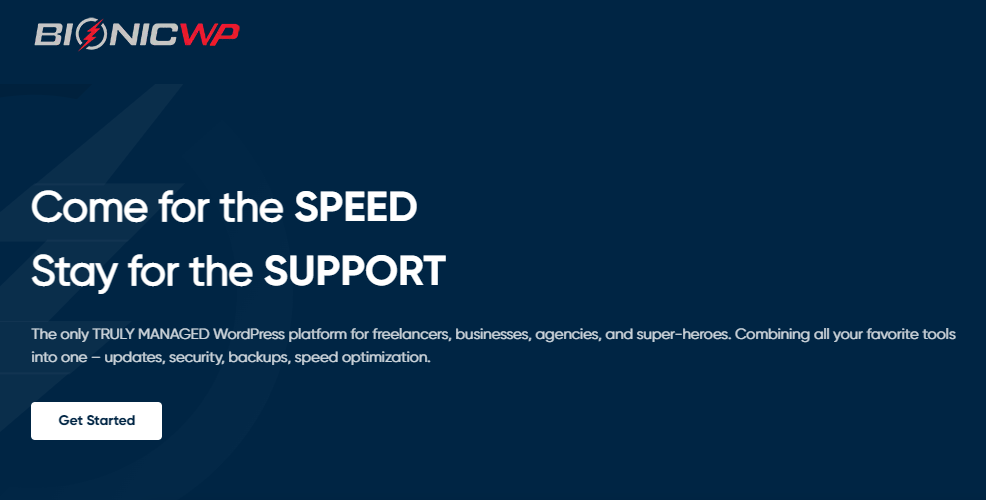 BionicWP Features
Read Also: iPage Web Hosting Review 2022
Ease of Use
You may start using BionicWP right away because of its fantastic features. You are taken straight to the control panel after signing up. It's vital to note that this server uses a unique dashboard that is user-friendly rather than cPanel or Plesk.
It's straightforward to launch your website with BionicWP. You may start creating a WordPress site from scratch using a step-by-step tutorial. You can utilize the "migrate my site" option if you have websites hosted by different hosts. It facilitates limitless website migrations at no additional cost.
A lifetime trial is available from BionicWP. Take advantage of this opportunity to work on your assignments. To go your site live, you must upgrade to a premium subscription.
Top-Class Security
A variety of technologies are available with BionicWP website hosting to help safeguard your website. You will first benefit from Sucuri's free virus scan. The provider is regarded as one of the best cybersecurity industries. It works well to prevent viruses, spam bots, and malicious files.
A web application firewall comes next (WAF). The integration works by giving your website an additional layer of protection. Incoming traffic is filtered to safeguard you against DDoS assaults, SQL injection, and cross-site scripting (XSS).
In BionicWP reviews, Secure Socket Layer (SSL) certificates are frequently mentioned. It helps encrypt all the information on your web pages, making it more difficult for someone to steal it.
BionicWP CDN
A website that loads slowly might ruin your business. Many people will exit if it takes the page longer than three seconds to load. With the help of the BionicWP CDN, you can stop it from happening. The function provides free add-ons to improve your website's performance.
NitroPack WordPress is a service that BionicWP utilizes to speed up customer sites. The program helps in caching the components of your website on a network of web servers. These provide quick links to and from your sites because they are often accessible in areas closer to your audience.
The aggressive compression of resources like HTML, CSS, and JavaScript files provides an additional benefit. Additionally, all photographs are subjected to adaptive image scaling.
Automatic Backups and Restore
The BionicWP backups provide an extra layer of protection for your website. You will receive up to 30 days of free storage for each archive, and the feature executes automated backup tasks daily.
The archives are typically kept locally by hosts that serve as BionicWP alternatives, which raises the possibility of data loss in the event of a server failure. Fortunately, BionicWP securely saves all your data elsewhere, so backups are always available.
If something goes wrong, you may always be sure to be back online right away. Rebuild your system with the one-click restore utility. It offers every comfort you require to operate on your site confidently.
Automatic Core Updates
Reviews of BionicWP indicate that consumers appreciate the automatic updates function. You won't ever have to be concerned about changing the elements of your website. The host employs proactive monitoring to find out-of-date plugins, themes, and the WordPress core.
The solution is adaptable since you may turn it off whenever necessary. Remember that installing items with bad coding might lead to incompatibility problems when it's active. You have the choice to update out-of-date things while BionicWP is inactive manually. The ideal way to test any item is on a staging site, which allows you to detect any problems before implementing changes.
Developer Tools
For the review of BionicWP, we started by looking at the staging environment. The feature duplicates your website to facilitate development. It may test scripts, change page layouts, and personalize features.
Additionally, the host has a file transfer (FTP) facility for effectively managing files. You may use any FTP desktop client to set up your server's data and access your server login information directly from your dashboard. Popular ones include CuteFTP, FileZilla, and Cyberduck, among others.
Unfortunately, BionicWP does not support sFTP or WP-CLI. These two are perfect for giving root access to a web server so that you may install special programs, change security settings, check performance, and do other things.
Unlimited Site Edits
On your website, adding new content might be time-consuming. However, the BionicWP website hosting support will take care of everything if you have unlimited edits. Among the tasks are:
Take your content and update it on posts and pages
Make minor adjustments to CSS files
Update contact details on your site
Upload and install plugins
BionicWP Hosting Review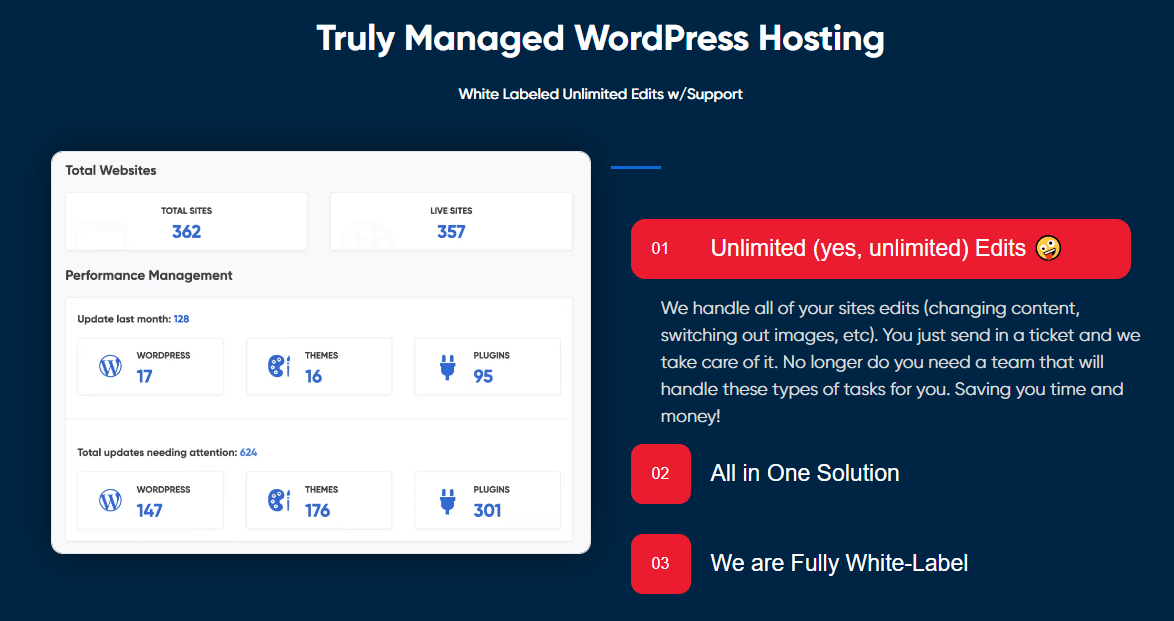 To estimate prices, BionicWP Inc. offers a straightforward pricing structure and gives you access to a calculator. Using the tool, you can adequately budget based on your needs. You only need to change the number of sites to receive a price.
The plans provide a few resources. For instance, there is a restriction on the number of guests you may host. The base tier begins with 20,000 visitors per month. That's OK when you first launch your website, but as traffic increases, it will become more complex. As you increase, the hosting fees will almost double.
Costly add-ons are another drawback that is mentioned in the majority of BionicWP reviews. It has tools like the Bionic speed tool, transactional emails, and unlimited edits. This host is fantastic if you have a large budget since it offers high-quality services, uptime, and priority assistance.
BionicWP Pricing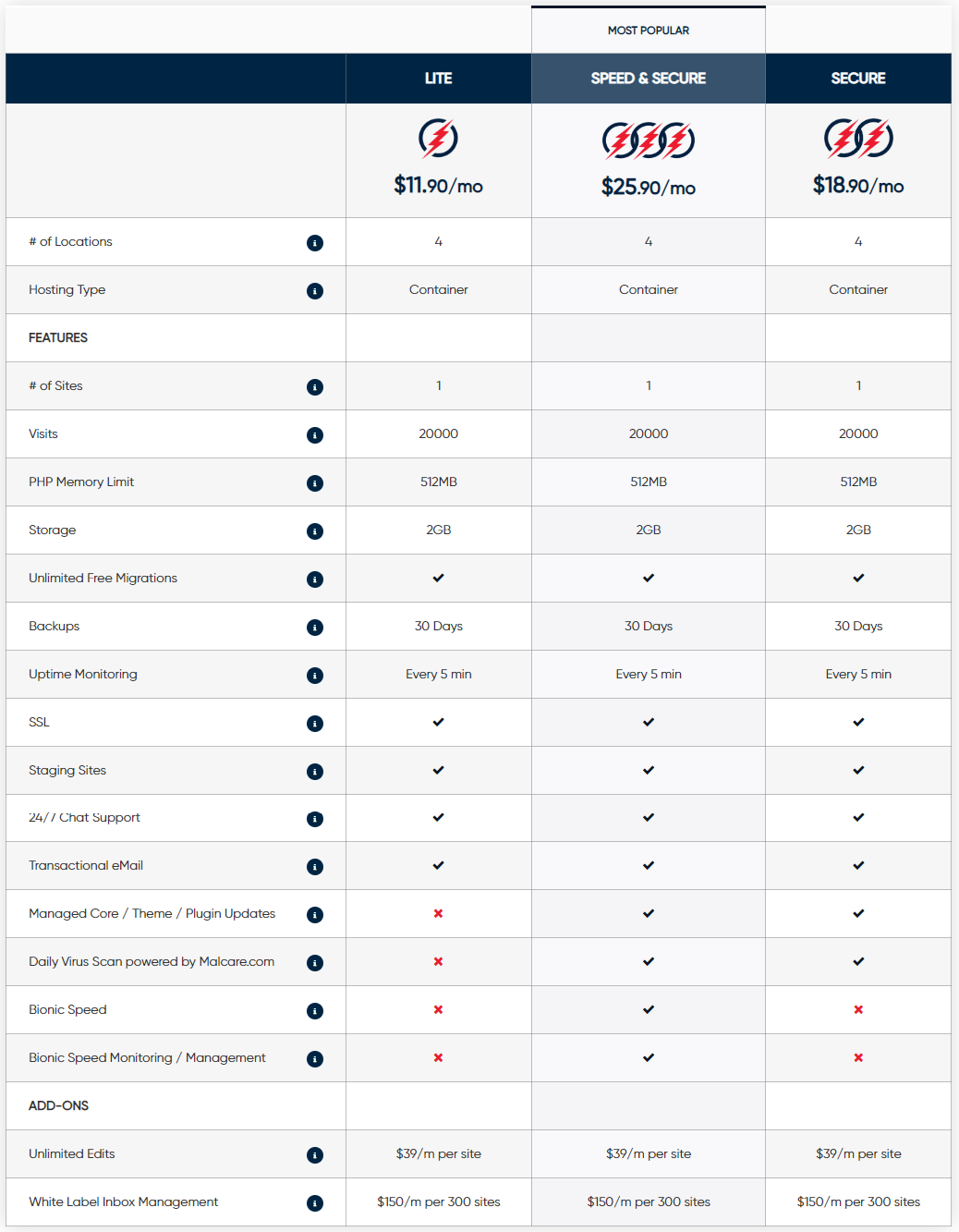 Pricing at BionicWP Hosting is kept to a minimum. On their webpage, you can view the BionicWP prices and plans that best suit your needs.
The cost of a single website on BionicWP is $27.5. The price is already more affordable than most other managed-to-host options.
Additionally, the overall cost drops even lower when you add more sites. Let's assume that your single website on BionicWP costs $27.5 for 5GB of storage space and 50GB of CDN bandwidth. It can support up to 28,000 visits per day.
A single website costs $22.5 per month if you include five websites in your hosting plan.
The BionicWP WordPress hosting solution is a terrific host for individual websites. Still, it is much better for companies with several websites or WordPress agencies when you consider the bulk price.
In conclusion, there are no surge prices, hourly rates that increase with time, or hidden fees. Only $27.5 gets you a single website. The hosting price for each different website you add will drop even more.
Read Also: Best Dedicated Web Hosting Services for 2022
BionicWP Support
Customer service for BionicWP is available 24/7 via tickets, emails, and live chat. The support staff is helpful and responsive. The individual we spoke with throughout our review took only a few seconds to react, and they did their best to provide us with the correct answers.
However, they will start a ticket for you if your inquiry is complex. You will then need to wait for the technical staff to respond. They take about three hours to answer problems on average.
Although the agents are excellent, BionicWP Inc. lacks a knowledge foundation. Most hosts take advantage of the function to give clients simple instructions. Customers of BionicWP will have to wait on the support staff without it.
Conclusion
A premier WordPress hosting service is BionicWP Inc. It provides managed services for both people and small enterprises. Most of the time, it gives consumers excellent help around-the-clock. It prides itself on being a "truly managed" platform because of this.
All options include BionicWP CDN, which will help you improve the functionality of your website. To make it even better, you also receive a Bionic speed optimizer. Overall, one should value its offerings. It's likely the only company with an unlimited free trial. Using it will allow you to test everything and upgrade as necessary. We hope you like our
FAQs
What is BionicWP WordPress Managed Hosting?
With BionicWP, a fully managed WordPress hosting option, you can hand complete site maintenance to the BionicWP team.
What type of hosting does BionicWP offer?
With unlimited site edits, a super-performance speed guarantee, white-label hosting, and many more features that may help your site scale and grow quickly, BionicWP offers a genuinely managed WordPress hosting solution.
What kind of customer support can I expect from BionicWP hosting?
The support staff for BionicWP-managed web hosting is available 24/7 via live chat, emails, website tickets, and phone calls. When people ask a question, they often answer it in less than a minute.
Does BionicWP offer a website builder?
No. BionicWP is a WordPress hosting company.
---