What is Web Hosting?
If you're still confused, "What is web hosting?" Let us provide a more detailed explanation.
The two most important items you require to create your website are the hosting account for your website and a name in the online world.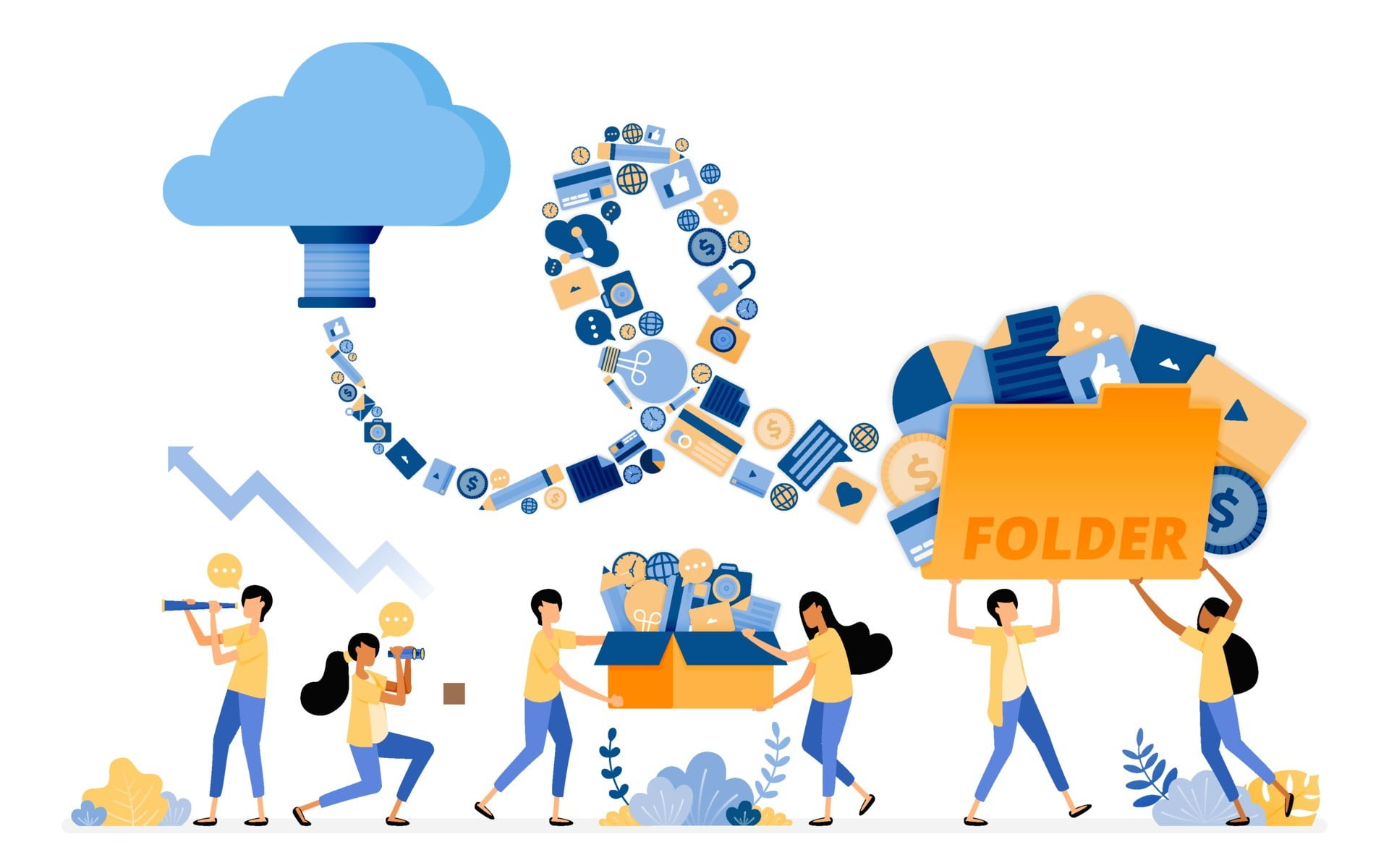 As we said earlier, web hosting is the place where your site can "live" on the internet. It signifies that web hosting will be the space on the internet where your website is kept to allow users access. Web hosting accounts along with a domain name make it possible for people to type your website's URL in the address bar of their browser to visit your website.
However, there are several web hosting options available that are available. If you're a newbie, it is not easy to determine the best option for your website.
Let's look at the differences between managed hosting and shared hosting.
What is Shared Hosting?
Shared hosting refers to the fact that you share the same server (space on the internet) and the resources that go to it with a variety of websites. Thus, your website is located in the same place as other websites. Here, you need to share disk space, memory as well as data, bandwidth, and CPU (processing) duration.
Shared hosting is an increasingly popular option due to it being one of the least expensive alternatives, with some shared hosting plans starting at less than $2.00 per month.
Because you are sharing the server's resources with other websites that can cause your website to slow down in case when other website also uses your resources. In most cases, you will never observe this kind of problem. Particularly, if you have an unpopular website, personal blog, website, or a small-sized business site.
If you use the shared hosting option, you are responsible for maintaining your website on your own. This could include security backups, performance, and so on.
Pros and Cons of Shared Hosting
Let's review the fundamentals of these shared hosting services and highlight their top benefits and disadvantages.
# Pros
Affordability:- The cost of renting a dedicated server is at least 100$-200$ per month. But the feature, security, and control you get with a dedicated server is also worthwhile. The shared hosting plan is available in a 2$ – 5$ per month price range. This is best for low-traffic websites.
No Technical Expertise is required:- There are none of the root privileges in a shared server. This means that you don't need to be aware of any managing servers or optimization. The hosting company manages the technical aspects and maintenance that allow you to concentrate on creating an effective website.
Ease of Use:- No matter if you select a web-based builder or fully-featured CMS hosting service, your host will offer you everything to begin creating your website. You need to choose the best hosting provider for the better control panel and WordPress option.
# Cons
The pros and cons of a product are linked. With every benefit comes the risk of pitfalls. In the case of shared hosting, your website does not have a complete resource. Therefore, your website may face several issues if you host it on shared hosting.
Comparatively Slow:- In contrast to Managed WordPress hosting, the shared hosting platform is not specifically designed to run just one website. Instead, it can run multiple types of applications and CMS.

This means that WordPress websites hosted on shared hosting are not as speedy as those hosted by managed WordPress hosting websites.
Security Concerns:- If you use shared hosting, your site can face security and performance issues. On one server, there are multiple websites hosted including you. If your server's IP address is blocked, it can affect all the sites on the server. Also, your site can face vulnerability issues.
Hosting Websites with High Traffic Volumes is Not a Good Idea:- As we already discussed, shared hosting shares its resources with multiple websites. As more and more website are hosted on the server more sharing happen between them which reduces the performance, speed, and resources of the website.


What is Managed WordPress Hosting?
A managed WordPress hosting service is similar to having a personal assistant for your site. When you use managed WordPress hosting, you can avail of additional services, and the most efficient managed WordPress hosting companies will take care of your website on your behalf. They'll handle hosting-related issues like backups, security, changing WordPress, and more. So you can concentrate on other aspects of your company.
Managed WordPress hosting solutions also tend to provide premium customer service to solve your problems in the shortest time and with as little hassle as you can.
Due to these additional services, Managed WordPress hosting is more expensive than shared hosting.
Pros and Cons of Managed WordPress Hosting
Similar to shared hosting, managed WordPress hosting has some advantages and some limitations. Let us have a look at these:
# Pros
Improved security and performance: You can ensure better security with a managed hosting provider. They always make sure your server will run smoothly. Because you do not need to share your resources, your site can experience better performance, efficiency, and faster loading speed.
Automated Updates:- Maintenance of the core application and plugins is crucial to ensure the working of your website and server. The manager provider will automatically update your server hardware, WordPress plugins, applications, and others. Regular updates help in minimizing the risk of attacks and vulnerability issues.
Expert Assistance:- You can ensure 24/7 technical support with managed hosting. They regularly monitor the server and hosting environment for the 24/7 availability of your website. Whenever they see any issue in the server, they will solve it immediately. Their experts are also available to assist you anytime.
# Cons
Managed WordPress hosting comes with some disadvantages. The hosting is more expensive, and you'll be less in control of your website management (but this is one reason you decided to go with the managed WordPress hosting). Also, sometimes, updates aren't as smooth. You can expect to find the main negatives of managing WordPress hosting further below.
More Expensive:- As compared to shared hosting, managed WordPress hosting is quite expensive. With managed WordPress hosting, the host takes care of all details of the technical aspects of your WordPress website.
The cost of hosting could be difficult for site owners with small budgets or new bloggers.
Plugins Limitations:- For many different reasons, managed WordPress hosting companies don't allow the use of plugins like WP Super Cache, W3 Total Cache, and WP File Cache due to their caching environment.
The Best Shared Hosting Service Providers
Shared hosting lets you get your website up and running without a lot of hassle or cost. All you need is simple websites. No technical expertise is required.
Start by choosing one of the most reliable and affordable plans for hosting shared on the web. If your website grows in users, you can upgrade your hosting without changing hosts.
The top hosts don't even feel like they're sharing. This means that speed, uptime, and support are so excellent that it is hard to tell if the server is shared with other websites.
Then which one do you want to choose?
1. Hostinger
Hostinger is one of the cheapest hosting services I've encountered.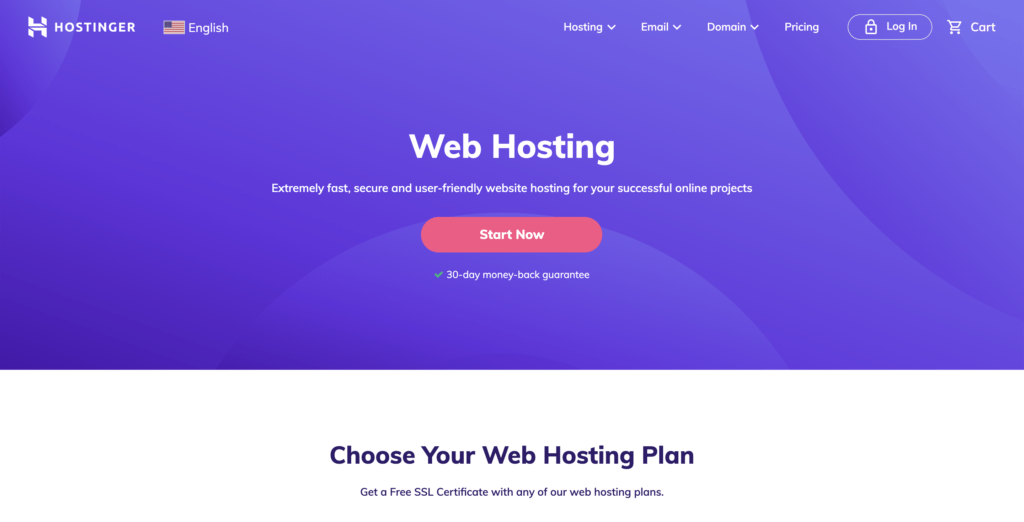 Their plans begin from $1.39/month with their single shared hosting plan. The most expensive plan they offer can be found in Their Business Shared Hosting Plan that's only $3.99/month.
Sure, that's right. You've read it exactly. These are rock-bottom prices.
The catch? This is a promotional rate. If you renew, the cost goes up, but it's only $2.99/month.
To secure the lowest cost for the lowest price, join for a minimum of 48 months, which will extend the discount for as long as possible. When you renew, it will cost less than other shared hosting providers.
In addition to their unbeatable prices, Hostinger promises a 99.9% uptime guarantee. Their website speed is far more accessible.
2. Bluehost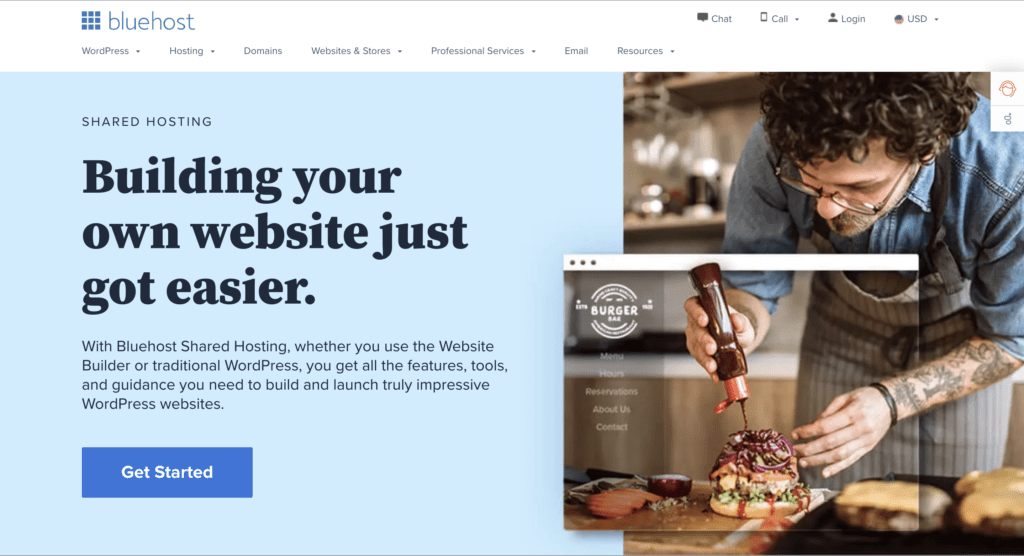 Suppose you're searching for an organization that provides simple web-building to those with no technical or programming skills and gives you the hosting service you require to put your website on the internet. In that case, Bluehost is a good alternative to look into.
It is a WordPress website builder and hosting provider with reasonable prices and outstanding customer service. It offers dedicated hosting, shared hosting, and VPS hosting for WordPress websites.
Bluehost offers all the services you require to create an entirely new website and securely host it to make it available to internet users. Bluehost's Builder tools guide the steps required to build professional websites with no programming knowledge or previous web development expertise.
Shared hosting: $2.95 to $13.95 per month
Dedicated hosting: $79.99 to $119.99 per month
VPS hosting: $19.99 to $59.99 per month
3. Justhost
Do you want to drive more traffic to your website? JustHost comes with $100 worth of advertising credits for Google and Bing in each plan.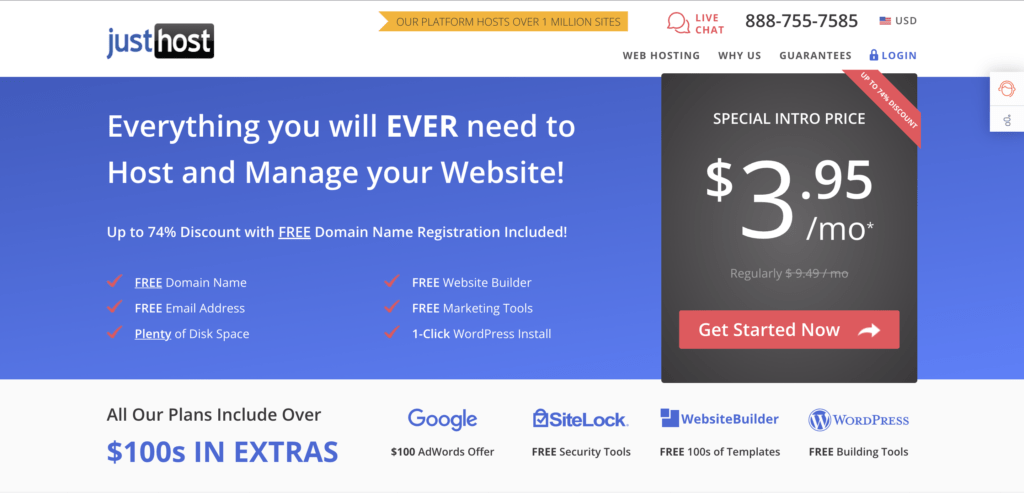 If you cannot access resources (storage or bandwidth or multiple accounts, etc.), you can move into VPS hosting. This grants you the exclusive use of the resources needed to back up your website. JustHost provides 24/7 support for customers. If you're dissatisfied with the service for reasons whatsoever, you'll be able to benefit from the 30-day money-back guarantee.
If you're searching for a hosting web supplier, JustHost is one of the organizations you're likely to meet. This hosting provider offers an intriguing selection of flexible web hosting options that are worth a look at.
The Best Managed WordPress Hosting Providers
If you are looking to select a managed hosting company, the positive side is there are more options nowadays than ever. However, this number of options can make selecting the best provider more difficult than ever before. To help, we've made an overview of the most popular managed-to-host providers with a short description of why they are the best and the reasons why they could be the best choice for you. Random numbers list them.
1. WP Engine
WP Engine is the leading WordPress digital platform. It provides excellent service, WordPress-specific security, and unlimited monthly transfer.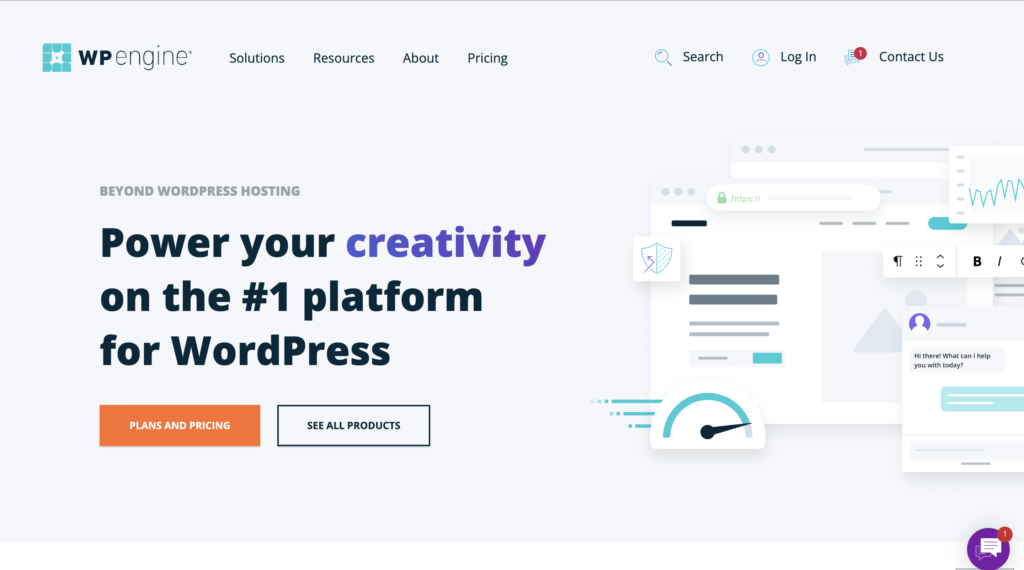 WP Engine offers broad tools for website hosting. They range from automated backups to support 24/7 (phone support for the Growth and Scale package).
It is possible to use WP Engine's "actionable intelligence" to analyze how your websites and your content and applications.
WP Engine has four different pricing plans. Each plan includes free migration and the ability to perform page optimization for free. If you purchase an entire year's subscription in advance, you can get three months free.
Pricing starts at just $24 for a month ($20 monthly if you opt for annual billing) that comes with a 60-day no-risk assurance. WP Engine also has a "Custom" tier designed for large companies that require an option that is more customized to their specific needs.
2. Kinsta
Kinsta was founded at the end of 2013 and had the primary objective of developing the most effective WordPress platform on the planet. The company's main focus is working alongside WordPress experts to develop fast, secure, and stable hosting that sets the standard for other hosting platforms.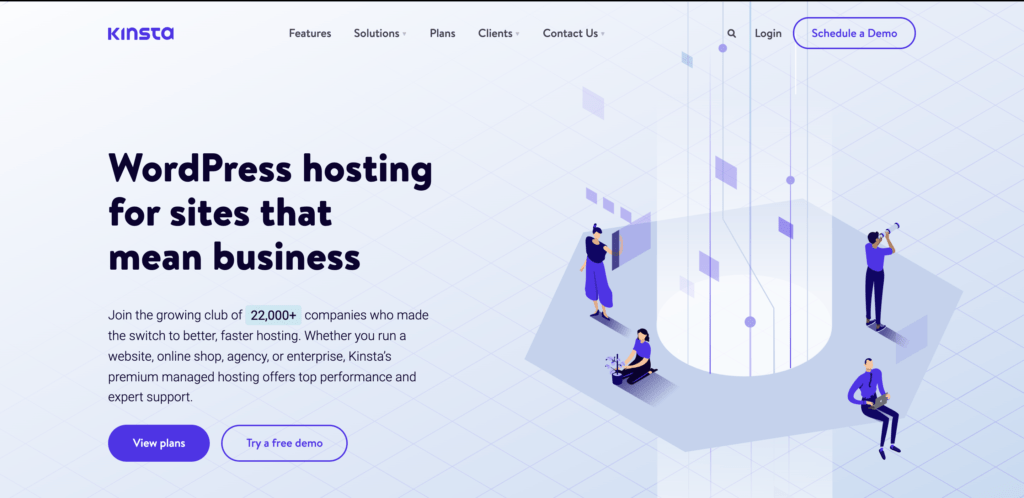 Kinsta's Starter plan costs a monthly cost of $30 ($25 for a year if you pay annually) and includes:
One WordPress installation.
20,000 site visits.
No SSL and CDN.
5 GB in disk storage.
If you're a significant business and need to increase your hosting plan's size as your business grows, the company offers ten plans. This will increase the number of sites, SSD storage, and monthly visits.
3. Nexcess by Liquid Web
With over 500,000 sites powered,Nexcess by Liquid Web is a fully managed WordPress hosting service. They also offer to host for various other platforms like online stores.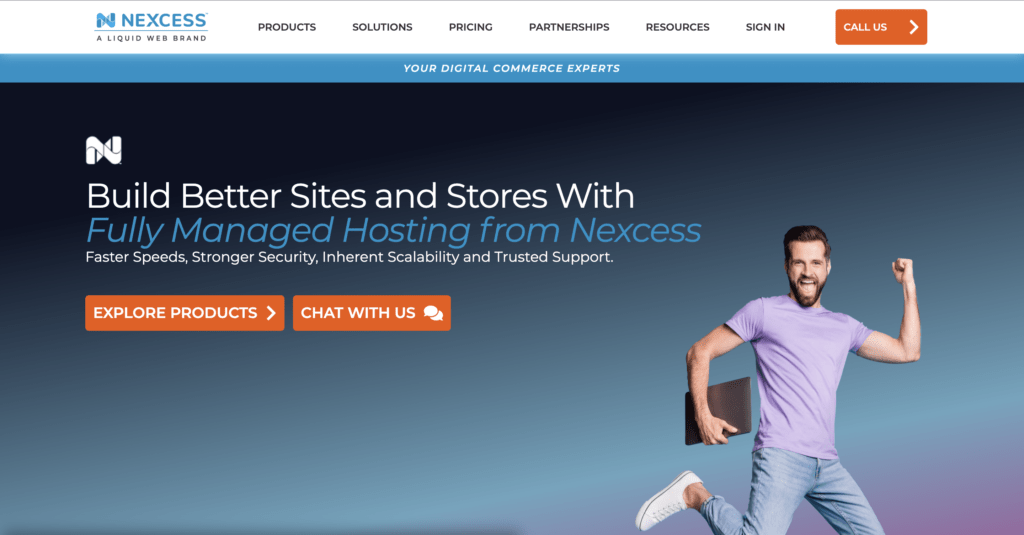 Nexcess is a fantastic choice for businesses that sell online because it comes with everything you require to run dynamic websites. There is 2TB of bandwidth in the base plan, a free SSL certificate, and automatic image compression. Compatibility with PHP 7, etc.
In addition, the option of free WordPress migrations is included in all their plans.
You don't require any particular abilities to build a WordPress site because Nexcess has stencils that can be used for quick web design.
You can also contact their customer service if you need help. WordPress experts are available any time of the day, via live chat or phone.
The Key Takeaway
You should be very interested in the correct type of hosting you choose when creating and managing a new website.
The process of signing up for shared hosting is fine as long as your website begins to earn money. If you own a small and non-commercial website with not a lot of traffic, then sharing hosting is a good option. The extra cost of managed WordPress hosting is not required.
However, if your WordPress website isn't too small or you're concerned about the speed, performance, and security of your website, you want to make a move towards controlled WordPress hosting. As your website continues increasing in revenues and traffic, it is time to upgrade to more efficient plans for hosted WordPress hosting.
FAQs
Can I switch from Shared Hosting to Managed WordPress Hosting later?
Yes, you can upgrade your hosting plan from Shared to Managed WordPress Hosting if your website outgrows its current hosting environment. Most hosting providers offer migration services to help with the transition.
Is it possible to switch hosting providers without losing my website data?
Yes, it's possible to migrate your website from one hosting provider to another. Many hosting providers offer migration assistance to ensure a smooth transition without data loss.
Are there any restrictions on plugin usage with Managed WordPress Hosting?
Some Managed WordPress Hosting providers may restrict the use of certain plugins for security and performance reasons. Be sure to check your hosting provider's policy on plugin usage.
Is Shared Hosting suitable for e-commerce websites?
Shared hosting can work for small e-commerce sites with low traffic. But for larger and more demanding online stores, you need to choose other hosting plans. Also, Managed WordPress Hosting is often a better choice due to its enhanced performance and security features.