Are you involved in online business? Do you sell any products or services online? You always keep trying to increase your sales by selling your product and services online. You want to increase your sales as much as possible. Many people are unable to do so. They struggle throughout the year and implement different digital strategies, but still, they don't see an increase in their conversion rate. 
Now the current year 2021 is about to end with the arrival of the new year 2022. You may think of doing something new to increase online sales. For example, you can make huge changes in your marketing campaign or online store. Sometimes, you also need to upgrade some elements on your website by changing and testing. 
Whatever changes you make in your marketing strategy or website are known as conversion optimization. The primary goal of conversion optimization is to increase the number of visitors on your website and turn them into paying customers.
If you have recently started your online business, conversion optimization is very important. This is because you get new customers or leads through your website. The more you are able to increase your website visitors, the better you are able to convert them into quality leads. This way, you increase online sales. 
After all, we are preparing this guide to help you boost your website conversion in 2022 or increase sales of your eCommerce website. This post will include a stepwise strategy on how to increase your online sales by making some fundamental changes to your website.
You can quickly make use of these strategies and optimize your conversion. Everything included in the post is backed by statistics and case studies. 
Read Also: Comparison between WP-Engine, Cloudways, and NameCheap
Important Statistics to Increase Online Sales
Before you move on with this article to increase online sales, it is crucial to look at the different types of materials you will need to use to measure your digital growth. No doubt, you will have to use a web analytics software like Google Analytics along with an eCommerce Tracking setup. With this tool, you can effectively measure the current metrics of your website. Here we have included some important metrics you will want to know. 
Leads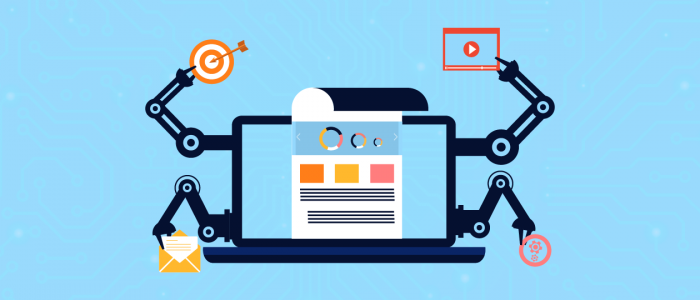 If you want to increase sales of an eCommerce website, you will have to understand your leads. Leads for any business are nothing but the people who visit your website and express active interest in your products or services. They are the same as your typical website visitors. Leads are those people who provide you access to their contact information and allow you to send them additional information or messages. You can use the below methods to count your number of leads. 
Email subscribers: If you do email marketing in your business, you might have the email addresses of many people. The total number of subscribers is your leads.
Registered users: You can ask users to visit your website and register too, even if they don't want to buy now.
Contact form information: You might have included a contact form on your website. You can collect information people submit through the contact form and consider them as leads if they wish to buy.
Quote requests: If you provide any service like website development, your potential visitors will reach you by asking for an estimate. These customers are your active leads.
Conversion Rate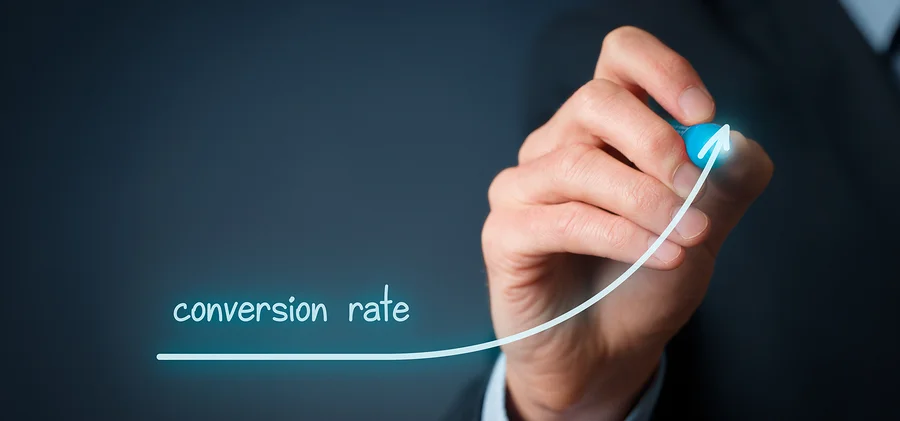 If you have set a particular activity to be performed on a specific web page, it is your conversion rate. Here the potential visitors will visit your website and perform actions that you want to be performed. Let's understand it with an example. If you want to increase conversion on a particular product page, you will need to count the number of unique visitors that hit the "Buy Now" button throughout the month. 
Retail Sector ad Conversion Rates
| | |
| --- | --- |
| Industry | Conversion Rate |
| Consumer Electronics | 1.4% |
| DIY & Tools | 1.7% |
| Automotive | 2.2% |
| Home Furnishing and Decor | 2.3% |
| Major Chains | 2.3% |
| Jewels and Cosmetics | 2.9% |
| Sports | 3.1% |
| Others | 3.4% |
| Apparel and Footwear | 4.2% |
| Health and Pharmacy | 4.6% |
| Gifts | 4.9% |
Bounce Rate and Exit Rate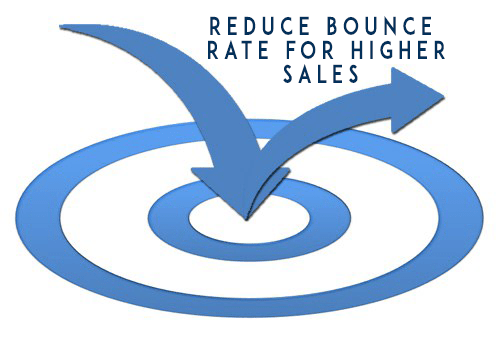 Bounce rate and exit rate are those terms that signify that your website visitors are leaving a particular web page. The Bounce rate is when someone visits your website, views a web page, and then leaves the page. On the other hand, the exit rate is the total percentage of users who leave your website from a particular page. 
Best 10 Methods to Increase Online Sales in 2022
Now you know basic things about increasing your sales online. These are the metrics you can keep in mind while planning to track your online sales. Now is the time to learn these 10 methods to boost your online conversion.
1. Use a Personalized Call-to-Action
While it is important to measure conversion rates to increase sales, you need to take a close look at your CTA or call-to-action button. You need to optimize your CTA.
A CTA or call-to-action is a specific button on a web page that you use to ask visitors to take action. For instance, if you have developed a product page on your website, you can create a button called "Buy Now" or "Add to Card." In addition to it, These buttons are also used for other purposes like asking visitors to subscribe to a mailing list, following a social media page if you want to increase online sales through social media. 
Here you need to create a personalized CTA. Your call-to-action button should be more specific. After all, you don't need to address each visit separately. But you should understand if they are in your sales funnel. According to HubSpot, "personalized calls to action perform 202% better than basic CTAs." That means you need to tailor your CTA text based on whether users are visitors, leads, or paying clients. HubSpot has followed the same approach to convert 42-percent more visitors into leads.     
2. Write Clearer Headlines
Headlines on your website are one of the important factors that affect your online sales. Whether it is the headline of an article, a blog, a product page, or a homepage, your headline is the first thing people notice when they visit your website for the first time. Headlines are responsible for capturing visitors' attention and keeping them browsing on the website.
To make your headline clickable and attractive, the first thing you need to do is to make your offer absolutely clear in the headline. Make sure your target audience. What are you offering them? According to a study from Conductor, headlines with clarity resonate with readers. If you clearly indicate your offer in the headline, visitors will show interest in going through the content.
If we talk about another fact that comes from a case study, an investment company successfully increased their online conversion by 52-percent only by clearly indicating their offer and what they do in their headlines. 
Now you know how it is important to write a clearer headline. So, go and review the heading on your website's main pages, like the homepage and product page, and make the required changes. Moreover, if you want to increase online sales through social media, you should also optimize the headlines of social media posts.
3. Declutter Your Site Navigation
In order to increase online sales, you will need to declutter your website navigation. While you want to optimize your CTA and make it the main focus, you must make your website's navigation as simple as possible. For this, you can decrease the navigation elements on your website's main pages. Your CTA button should be clearly visible to the visitors. It will help users directly hit the CTA instead of bouncing from page to page.  
An experiment performed by an online store shows a 10-percent increase in checkout rates when one removes the top and sidebar navigations on checkout pages. This fact doesn't mean you need to remove the entire navigation from your website. You only need to remove distracting elements from your website. Moreover, you should try to keep minimal navigation on your website. There is no need to include unnecessary navigation and distract users. Use only required navigation, and you are all set with great conversions. 
4. Take a Look at the Text Near Your Call to Action
While the CTA is the center of attraction on your website, you should take a close look at the text located near this button. When it comes to the text around or near call-to-action, it puts a great impact on your conversions.
If we back this point with facts or case studies, many case studies are available that show the positive effect of optimizing text near the call-to-action button on your conversion. If we talk about a split-test for an online betting community, a 31.54 percent increase has been found in sign-ups or conversions by just optimizing the text near the CTA.
In addition to it, according to online retailer Zalora, they found a 12-percent increase in checkouts as they changed the product copy near the CTA. Another case study for a venue space company found an increase in leads by 69-percent after optimizing the text near the CTA.
All these case studies clearly indicate that it is very crucial to write creative copy near the CTA button. You can't simply put any text here. Moreover, if you want to increase online sales through social media, you should keep this factor in mind while optimizing the text around the call-to-action button. 
5. Use Pop-up Offers
You often hear the word "pop-up" in the digital world. This word is considered a distracting element on a webpage. When you browse a website, it automatically jumps out and spoils your experience. But if you use pop-up offers on the right, it can benefit you in many ways to increase sales of your eCommerce website. That means you need to employ pop-ups on your website sparingly and strategically. Many business owners believe that pop-ups help lessen shopping cart abandonment rates and increase your conversion. 
According to Sumo, a lead capture solution company, they found a 3-percent increase in conversion rate through pop-ups. If we talk about the top-10 highest-performing pop-ups, they had an average conversion rate of three times higher. 
While implementing pop-ups on your website to increase online sales, make sure you are adding value to customer's life without any distracting elements. You should include something relevant and useful to the user.
For example, if you are showing a promo or freebie that your visitors want to use, you need to make the pop-up window like a gift. 
According to Kutoa, a company that sells health bars online, they found a 187-percent increase in their conversion rate by using a discount pop-up. It is now clear that pop-up messages are not always distracting with all these facts. We can make them meaningful. 
6. Add Required Whitespace to Your Site
In order to increase online sales, you should take a look at the space between different elements on your website or online store. Ensure you have provided enough breathing room or whitespace between two buttons or any other content. If you have not done so, your website will look like a crowd of different closed elements. So, you need to remember this point while developing your website. 
According to The Good, a conversion rate optimization firm, higher conversion rates were noted after decluttering an online store and increasing online sales. That means you can increase your conversion and sale by giving your site a fresh look. As an example, they could double the conversion of a product page, eliminating unusual elements from our site. Moreover, you can ask the developer to create a new front end. 
7. Replace Stock Photos
Are you using stock photos on your online store? You don't need to feel too bad. Many new businesses don't use professional photos of their products or team because they can't afford it. But it is always advantageous to use your photos for your business purpose because you can justify them as they are real photos of your people and products. Using real photos will also affect your conversion rates.
For example, if you are in the footwear industry and sell shoes online, you can capture photos of real people with your shoes rather than using any stock photos. It will create credibility between your brand and visitors. In that way, you will be able to increase your sales and get more high-quality leads. You can also consult a professional about this.
8. Improve Readability
Now you have learned the importance of text content on your online store and how to use headlines, sales copy, and other words on your CTA buttons.
In addition to including different types of optimized content to increase sales of your eCommerce website, you need to ensure the readability of the available content on your website. No matter the quality of the content you have used on your website, if visitors are not able to read it properly, they can't become your leads. 
To ensure the readability of your content, you can use digital tools like Grammarly. The content should be readable so people of all ages can read and take necessary actions. Otherwise, you will miss many leads just because of the readability issue. Moreover, to make your sales copy more readable, you can larger font size and simplify your language. You don't need to use difficult words that are hard to read.
9. Prove Customer Satisfaction
If you want to increase online sales in 2022, you will need to focus on customer satisfaction. Customer satisfaction should be your utmost priority. So, to improve sales in your business, you may need to show that your business has created many satisfied and happy customers. You can show your proof in the form of industry awards. You can also share details about your previous clients, case studies, and testimonials. 
Take this point more seriously if you have started a new business and want to build your trust among customers. According to a survey from BrightLocal, 84-percent of people trust online reviews and personal recommendations. On the other hand, if a product gains more reviews, it will have more conversion rates. For example, if your product gains more than 50 reviews, you may get a 4.6-percent increase in conversion rates. 
After all, if you don't have any testimonials or product reviews yet, now you need to do it. For this, first of all, you need to find one customer and provide your best services to gain their trust. Once you gain their trust, you will bring more leads for you, and finally, you will get lots of reviews and testimonials.
10. Show Prominent Guarantees
To increase sales of your eCommerce website, you can do one thing. You can offer guarantees on your product or service. For example, you can guarantee that your product will be of high quality. After all, you can opt for some authentic ways to do so. 
Security badges: You can add security badges to your website to show that transactions on your website are secure and private.
Return policies and money-back guarantees: It is one of the greatest ways to earn customers' trust. You can clearly mention on your website that you offer return policies and money-back guarantees on your sold products or services. You can have a separate tab about these two things on your website. 
Industry-specific badges: You can showcase industry-specific badges on your website. For example, you can add industry ratings, awards, accreditations, or memberships to organizations. 
Conclusion
That's all. These are the things you need to do to increase sales online. You can implement every single point mentioned in this guide in your business if you have never done these things before. Kindly go through the full article to learn more. We have tried to solve most of your queries about increasing online sales in 2022. 
Some Basic Question & Answer
How should you promote your eCommerce site?
There are many ways to promote your eCommerce site. First of all, you will have to promote the site to all the customers. In that way, you will be able to increase your customer base. After all, you should also use search engine optimization to increase the visibility of your website.
What are the essential things that can turn visitors into buyers?
For this, you need to make your website more sales-oriented. Allow your visitors to explore your products instead of hiding them behind huge marketing copy. Mention clearly your terms and conditions on the website.
What are the four general ways to increase your business revenue?
The four general ways to increase sales are: increase your number of customers, increase your average transaction size, increase your transaction frequency per customer, and raise your prices.
How can you increase your sales quickly?
To increase your sales quickly, do these things: showcase your full potential, try to stand out, overcome objections in sales, understand the source of motivation to your customers and assume the sale.
How can you increase sales from existing customers?
To bring more sales from your existing customers, you can do these things: know your market, meet customer needs, update your offers, upsell and cross-sell, launch a loyal program, and provide customer lifetime value.