When it comes to Cloud and VPS hosting, Liquid Web hosting is a crucial player. If you want the best for your successful online project, it will almost certainly appear in at least one suggestion. So, how good is it, and should you trust it with your most important projects?
By giving extensive features, plans, prices, and more, our Liquid Web review should assist you in selecting the best service available.
Liquid Web, established in the United States, has evolved into a $100 million web hosting company that today hosts 1.5 million sites for 45,000+ clients in ten data centers worldwide. In the hosting sector, Liquid Web is a leader in client loyalty.
In addition, they're designed specifically for mission-critical websites, marketplaces, and apps. A comprehensive liquid web review can be found here.
Liquid Web Hosting Review – In Details
Liquid Web Performance
The first aspect of hosting that we are interested in is performance. It'll be fascinating to see what capacity and skills the servers offer. This time, we're going to talk about Liquid Web Performance. But, first, let's look at what the service provides and how you may utilize it to increase your site's search engine ranking.
Automatic Daily Backups
Staging Site
Cloudflare CDN
Own Data Centers
Plesk and cPanel Available
Unlimited Sites with InterWorx
Gigabit Bandwidth
Dedicated IP Address
A content delivery network (CDN) reduces the geographic distance between your visitors and your website's server, resulting in faster page load times and a better customer experience. In addition, you may use the service to get access to extra abilities for a price.
Liquid Web Hosting Speed
Let's be honest about it. Nobody loves a website that takes forever to load! Users prefer websites that load fast. We also don't want to wait a few minutes to get to the site's content. Furthermore, one of the essential aspects of search engine rankings is site loading speed. Keep this in mind while selecting the best web hosting!
Liquid Web Uptime Guarantees
A site that is easily accessible receives more traffic. Doesn't that make sense? Of course, but what factors influence your resource's online accessibility? First and foremost, it's your provider's performance and assurances. The greater the Uptime Guarantees, the less likely your site will go down at any point.
If visitors cannot access your website, they will skip it and are unlikely to return. As a result, you'll lose a valuable customer, and your site's search engine rating will suffer.
Liquid Web Uptime Guarantees are a whopping 99.999 percent. It's nearly 100 percent! An extremely high level of assurance. Except for the potential of an unanticipated incident with the provider's servers, you may be confident that your site will constantly be online.
Even then, liquid web hosting has safeguards in place. The service guarantees that it will resolve any issue immediately and that the site will be operational again. So let's not put it to the test. Everyone should be able to browse websites!
Liquid Web Server Response Time
Now it's time to look at the Liquid Web Server Response Time. What is this measure, and why is it essential for SEO? The first byte of content download time indicates how quickly and fast the server responds to user requests.
The better this metric is, it will rank higher your website. Google considers pages that load in less than 200 milliseconds to be fast. Every day, this service evaluates hundreds of hosting businesses and offers a rating to them. The quicker the content is uploaded, the better the rating.
Liquid Web Site Transfer
The migration team's only purpose is to relieve you of that stress by moving your data from your previous server or provider to Liquid Web. With VPS hosting, it's included for free. Transferring a website needs the assistance of qualified professionals. The migration team can move your data on your schedule with little downtime.
Liquid Web Hosting Features and Pricing
Our liquid web hosting review's the most exciting part. We'll find out exactly what sorts of hosting this service offers and how much you'll have to pay. VPS, WordPress, cloud, dedicated, and WooCommerce hosting are available in Liquid Web Hosting.
Dedicated Server Hosting
Liquid Web's managed dedicated servers Start at $169/mo, giving your site great speed and strong security for any website or application. Of course, the more features you receive by default, the higher the plan level you pick! Backup and DDoS protection, for example.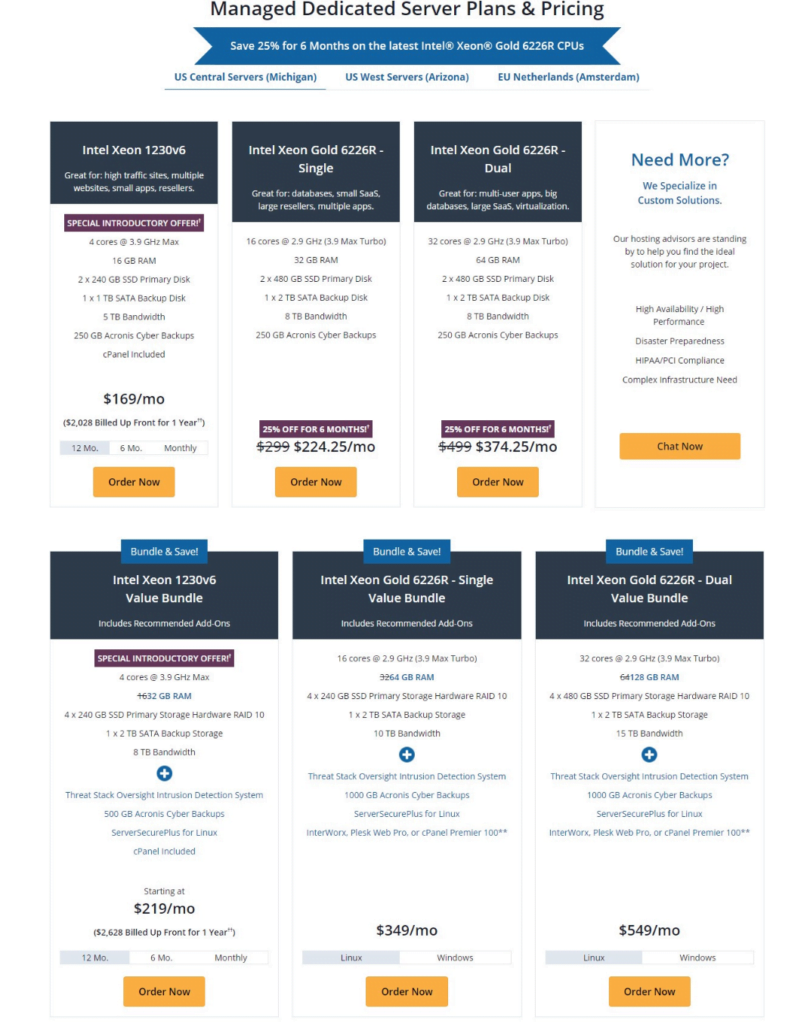 Cloud Dedicated Servers
The company's clients benefit from this provider's safe and dependable cloud servers, which enable hardware transparency and load balancing to conserve resources. Liquidweb's best fully managed cloud hosting price Starts at $149/mo. Linux and Windows versions are both available.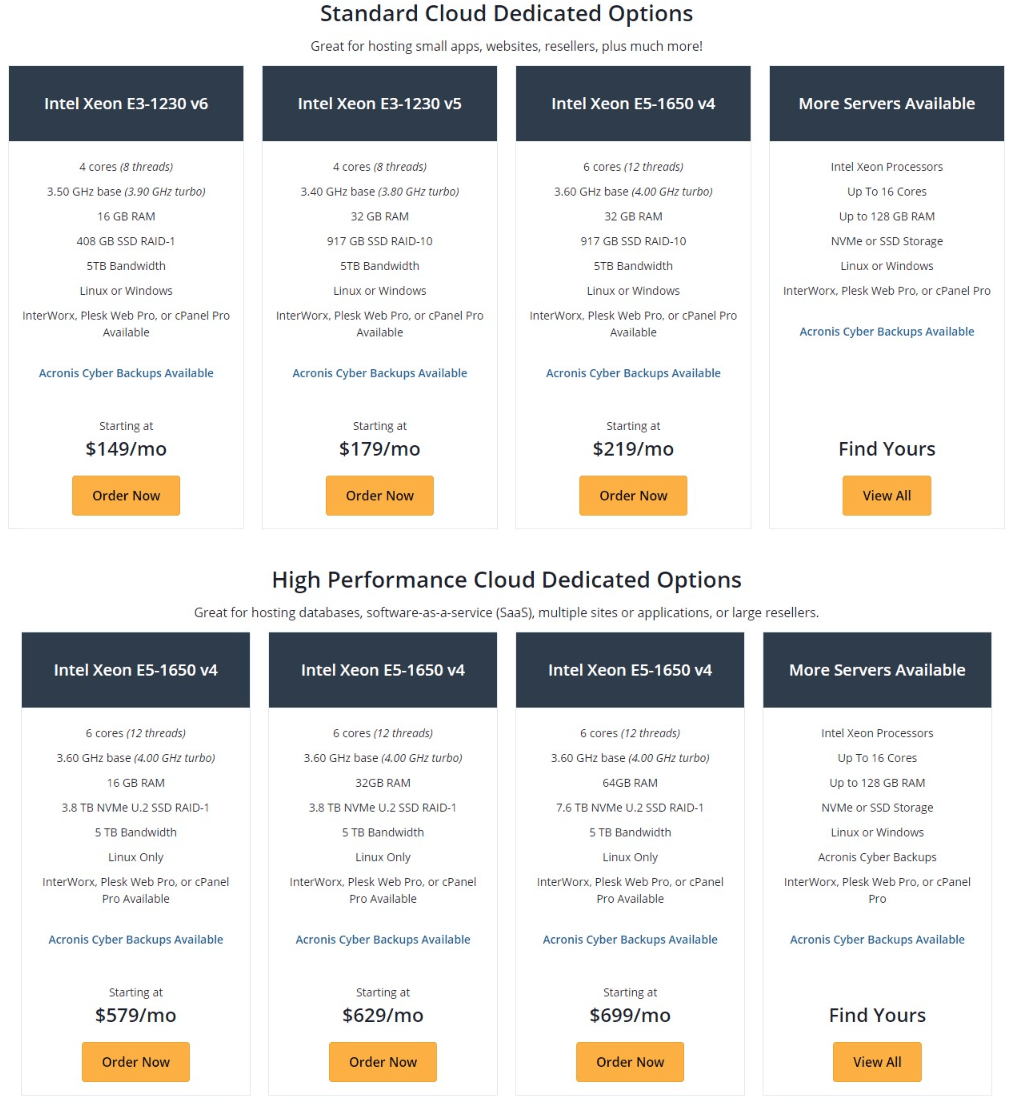 Managed VPS Hosting
One of Liquid Web's unique features with this offering is that it only charges for the days that the servers are used. As a result, it saves money while making cancellation easier. Liquidweb's managed hosting plans start at $25 per month.
Managed WooCommerce
The resources you need to scale and safeguard your online businesses are included in all WooCommerce liquidweb hosting solutions. In addition, it has features that are only available on e-commerce sites. So take your WooCommerce store to the next level with Managed WooCommerce hosting! Liquidweb's managed WooCommerce plans start at $13.30 per month.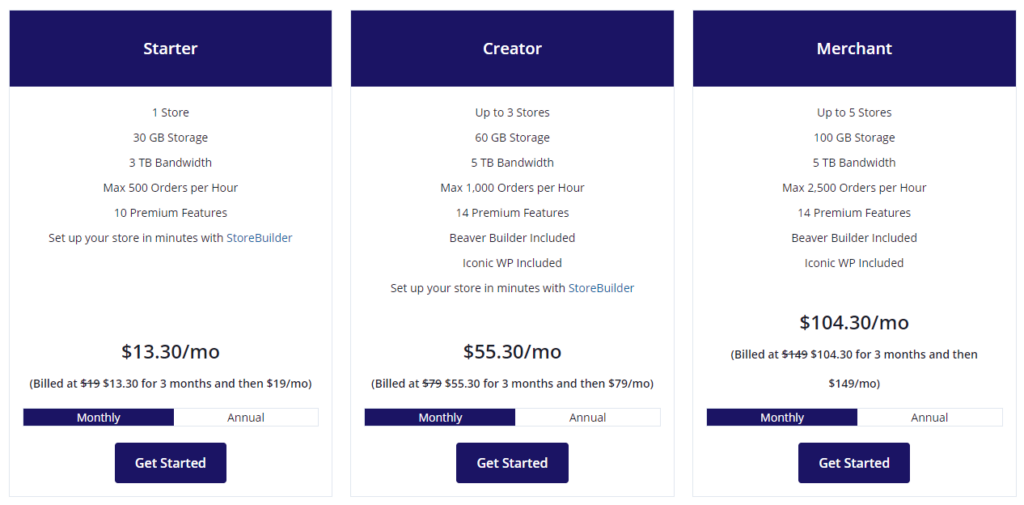 Managed WordPress Hosting
WordPress managed hosting services from Liquidweb are built to give high-quality functionality to sites that use this platform. Liquid web's managed WordPress plans start at $13.30 per month.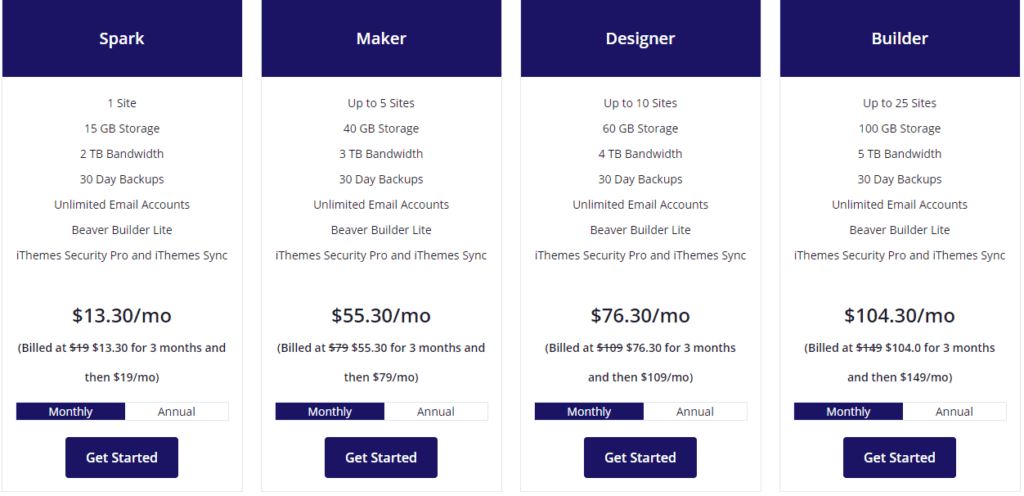 Plesk/cPanel/InterWorx Control Panels
Three control panels are available with Liquid Web hosting. The first and most often used is cPanel, simply because of its thorough and intuitive user interface.
A file manager, a database organizer, and a simple method to configure domains and emails are included with cPanel. In addition, you may install apps like WordPress and PHP packages with the applications installer.
Plesk is the second option. Despite having a dashboard intended for intermediate users, the server manager and webmail organizer are its most valuable capabilities. You may also add new administrators to help manage services.
Security Measures
LiquidWeb has many security add-ons and services to choose from. For example, if you go with any of the control panels on a cloud or dedicated platform, you'll get 24/7 managed assistance, and the staff will be able to help you with any server security concerns. In addition, liquid Web provides security, CDN speed optimization, and DDoS protection at no additional cost.
Here are some other points:
Standard DDoS Attack Protection – The provider keeps track of traffic and guards against unexpected threats.
ServerSecure Advanced Security – This solution, installed by default on all servers, configures the optimum security settings to defend your website from typical dangers like malware.
From your dashboard, you may activate an integrated firewall. It will act as the initial line of defense against malicious traffic reaching the server.
Root Access
In terms of add-ons, they provide enhanced security services, including protection and remediation, vulnerability scanning, Web Application, Hardware Firewalls, etc.
Liquid Web security is extensive, although it focuses mainly on the server level. It is what server monitoring and threat prevention are all about. You also receive free SSL certificates and automatic backups. Meanwhile, you are solely responsible for the security of your application.
Support Options
Customer service demonstrates how serious the provider is about his customers. The greater the provider's reputation, the faster your issues are handled. In addition to customer assistance, this company has a blog and a knowledge base where you may learn more about working with them. Before you begin working with the service, we suggest that you thoroughly review this information.
Hosting management – is Liquid Web easy to use?
The advertised plans come fully managed with the InterWorx management panel, making Liquid Web a sophisticated solution. It means you have to worry about application installation and general settings. At the same time, Liquid Web takes care of the rest – launching the server, preparing it for usage, and maintaining it.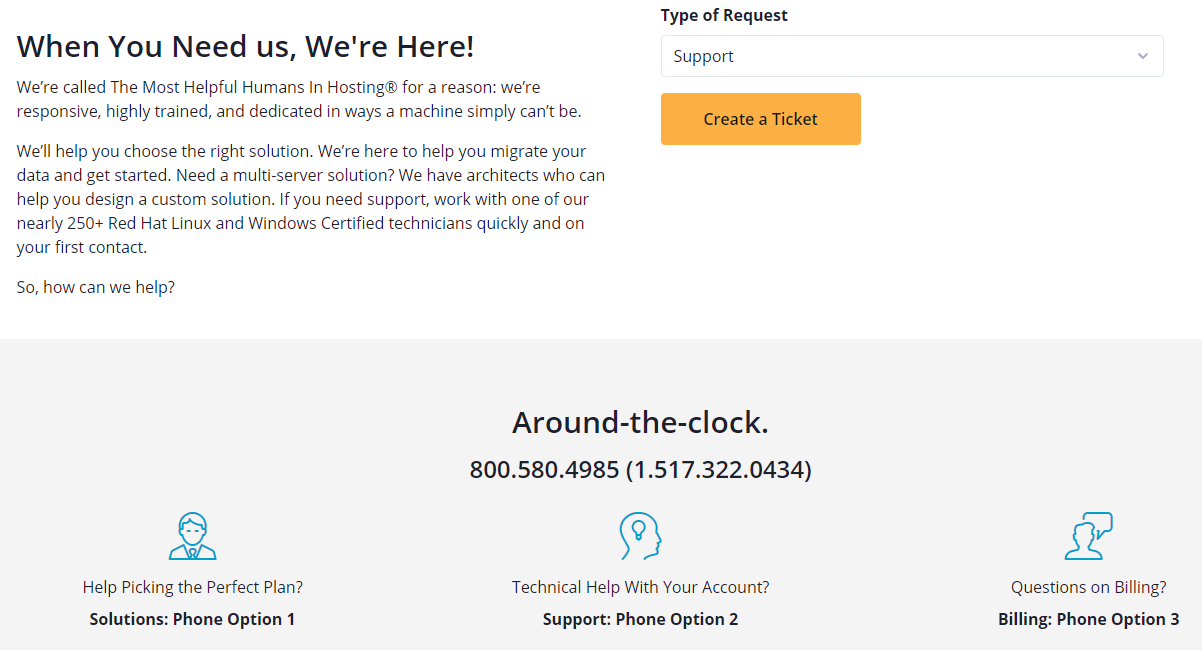 There's only one thing to note about hosting management with Liquid Web.
You'll have to link your domain to your server if you don't buy it through Liquid Web. Similarly, performance and speed enhancements are your responsibility unless you purchase extra Liquid Web services.
Although Liquid Web is a managed service, you are responsible for site-level administration such as domain, performance, and application-level security. The account management interface is where you do everything.
Pros and Cons of Liquid Web
Pros
Powerful servers for mission-critical sites
Big introductory discounts
100% uptime guarantee backed by SLA
Server management is included
Cons
Premium-level prices
Advanced solution for tech-savvy
When to Use Liquid Web?
Does your company need an SEO-friendly website? Host your website with a reputable provider to achieve the best performance and increase your search engine results. What types of websites can you host on Liquid Web? For example, you may host your company blogs and online stores using the WordPress platform.
You'll also have more functionality to host and support e-commerce sites now that the WooCommerce platform is supported. If liquidweb hosting evaluations are trusted, you can host a site and enjoy a fantastic performance.
When Not to Liquid Web
In general, the types of hosting available here enable practically any business to host its website. Small and big enterprises alike can find the performance they want here. You may pick both the hosting and the capacity of the servers, thanks to the various plans.
However, specific strict guidelines exist according to the service's usage policy. This platform does not allow all types of websites to be hosted.
Hacking, spamming, fraud, and identity data theft are all examples of cybercrime.
Engaging in offensive behavior such as stalking, transferring, or disseminating offensive material.
Your site may be banned in this instance. Therefore, be cautious about the websites you host on this server.
Read Also: Flywheel Hosting Review in 2022
Liquid Web Review: Can We Recommend It?
Yes. In our liquidweb hosting review, we can suggest this dependable hosting provider. The only major flaw is the pricing. Of course, you may search for a less expensive option, but you're unlikely to find one with the same level of performance. Although, to be honest, such a cost might bring a little faster content loading time.
It is, nevertheless, still regarded to be relatively high. If you don't comprehend the settings, you shouldn't utilize hosting. You may experience issues despite the quick and prompt customer care. If your budget allows for such expenditures on hosting, it is a fantastic solution for your company.
Conclusion
In this Liquid Web hosting review, we tested this service to determine it's worth the hype. We discovered that it is a comprehensive and high-performing solution best suited for business projects and web-based applications that require high dependability and stability.
FAQs About Liquidweb Hosting Review
What is Liquid Web hosting?
Liquid Web is a managed Web hosting company specializing in managed VPS hosting. It has high uptime, excellent customer support, and plans with many features.
On a Liquid Web VPS, how many websites can I host?
Because their server has boundless hosting capabilities, there is no limit to the number of websites you may host on a VPS.
Is it possible to upgrade my Liquid Web Plan at any time?
Yes, you may quickly update your plan if your business demands have increased.
Is Liquid Web suitable for beginners?
Not at all. It's a pricey service that needs some technical knowledge before being used.
Is Liquid Web a reputable hosting company?
Yes, Liquid Web is a reputable hosting company. Its services are a little more expensive than others, but the quality more than compensates. Powerful features, good 24/7 customer service, and consistent uptime are all available to users.