Does your website have a lot of images and video content? Does a significant fraction of your traffic from Best CDN Providers originate from locations far from your origin server?
The solution you require is a content delivery network, which enables you to serve static data from their network and send it to servers near your visitors' homes. Faster page load times and a better user experience are the final results.
In this article, we compare 10 of the best CDN providers you can utilize to enhance the speed of your website.
What Is a CDN?
A network of computers known as a CDN, or content delivery network, maintains a cached version of your website on many servers.
Your static content, such as CSS files, javascript files, and more, is cached and saved on these servers and distributed over several regions when you utilize a CDN. Additionally, this improves image optimization, which plays a significant role in accelerating site speed.
By keeping that copy on servers spread across many places and sending site users to the one nearest to them, it also distributes that copy as quickly as feasible. For visitors from all across the world, this lowers latency.
Read Also: Best VPS Hosting Providers 2022 | Compared & Reviewed
Pros & Cons of CDN
Although using a CDN to manage huge websites is beneficial, there are also some disadvantages. Let's look at this.
Pros of CDN
– Quick Delivery of Assets – Data is distributed fast because of CDN's wide range of servers near users. It makes the webpage load more quickly.
– Managing Traffic Load – Dynamic traffic loads may be managed very well using CDN. With its extensive server network, CDN ensures that the resources are modified up or down in response to incoming traffic.
– Control Over Delivery of Assets – With CDNs, you have total control over the delivery of assets via various servers based on whether servers are overloaded or inefficient.
Cons of CDN
– Good Things Come With Extra Cost – The costs involved with employing a CDN are by far its biggest drawback. Since CDNs are often best for websites with high traffic, they can cost significant money.
– Location of Servers – CDNs won't be of much use to you if your audience and servers are in different geographic regions.
– Support can be an Issue – Because CDNs are typically run across third-party infrastructures, addressing a problem may require excessive communication.
Top 10 CDN Providers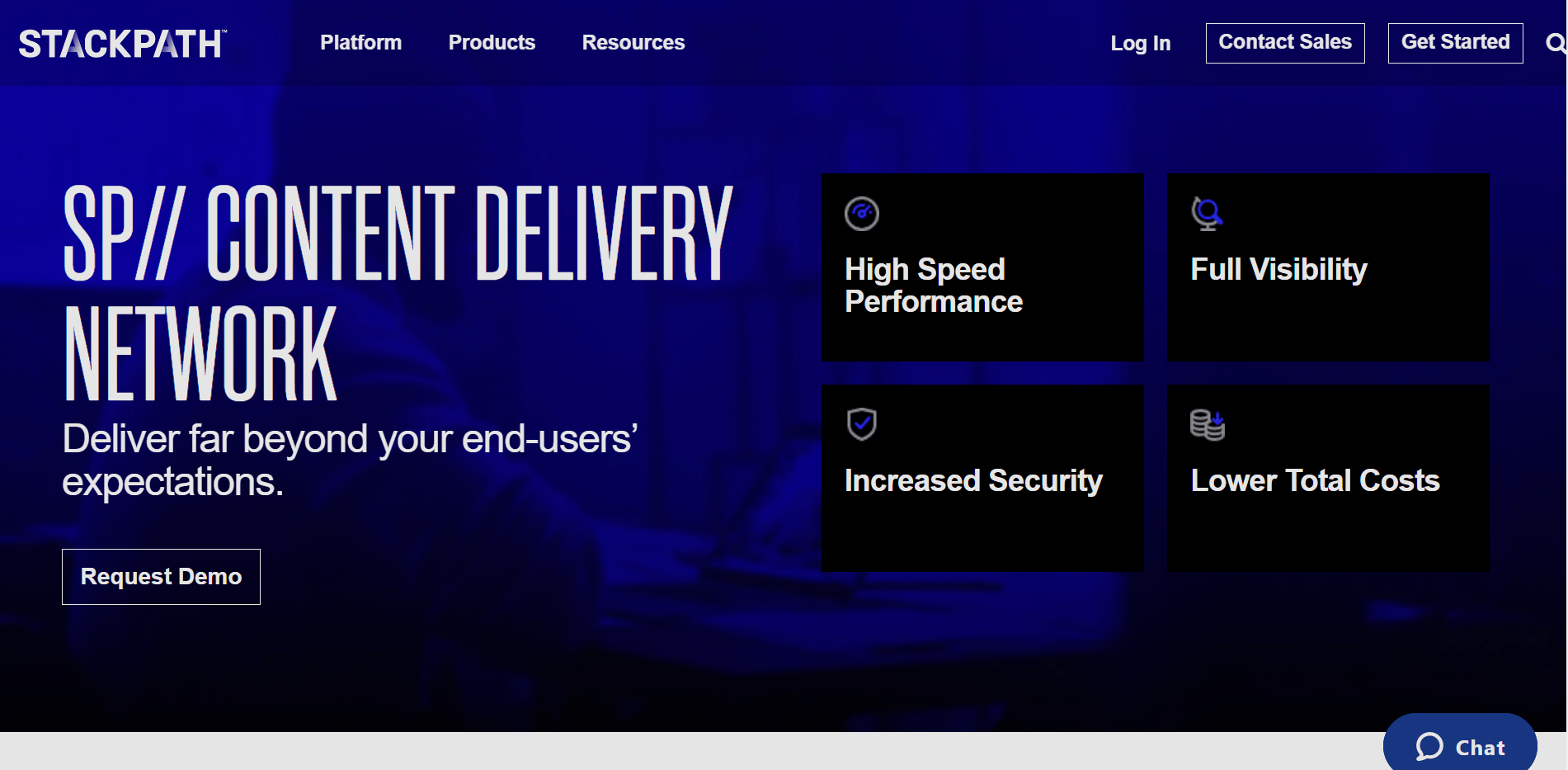 One of the top CDN providers on the market is StackPath. They just bought MaxCDN to improve their service.
It helps you increase the speed at which your website loads since it includes many data centers across the globe. Additionally, it consists of a free private EdgeSSL certificate as part of its subscription.
Unlike most CDN providers, StackPath provides a web application firewall and security services, including load balancing and DDoS protection blocking features. Additionally, you can buy their package of many services or only the CDN service.
Pros
Use without limitations across all websites.
Provides 1 TB of bandwidth per month with their entry-level service.
EdgeSSL certificate, free and paid.
Worldwide distribution of server locations.
Includes extra security services.
Cons
There isn't a free plan available. However, you may test out their service for a month for free.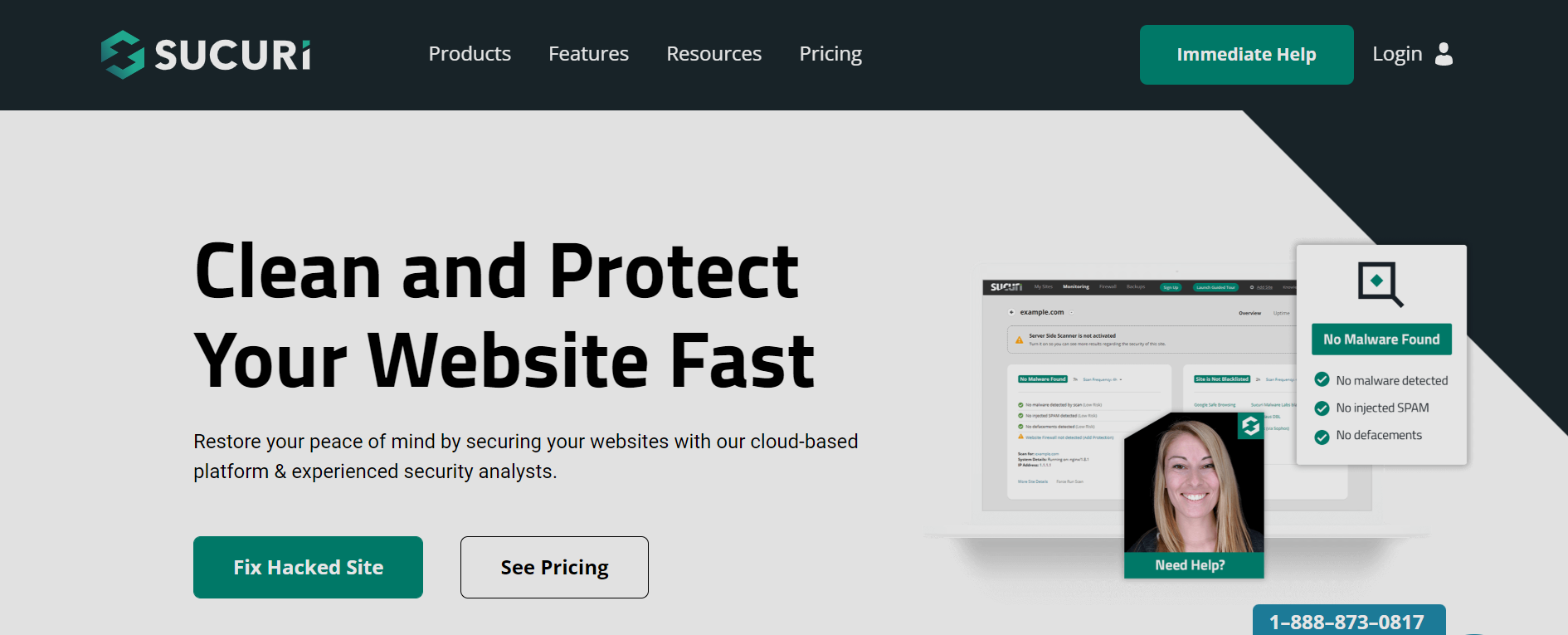 Sucuri is a well-known provider of website security services that secures your website from viruses, DDoS attacks, and hackers. To monitor and check for security vulnerabilities on your website, utilize their WordPress plugin.
They offer CDN service and security features to speed up your website. For SEO and many other reasons, optimizing for site performance is essential.
Pros
Every package includes unlimited bandwidth.
Reliable uptime for websites.
Provides security measures in addition to its CDN service.
To assist you in resolving your issues, their support staff is accessible 24/7.
Cons
Pricier than StackPath.
Does not provide a free plan.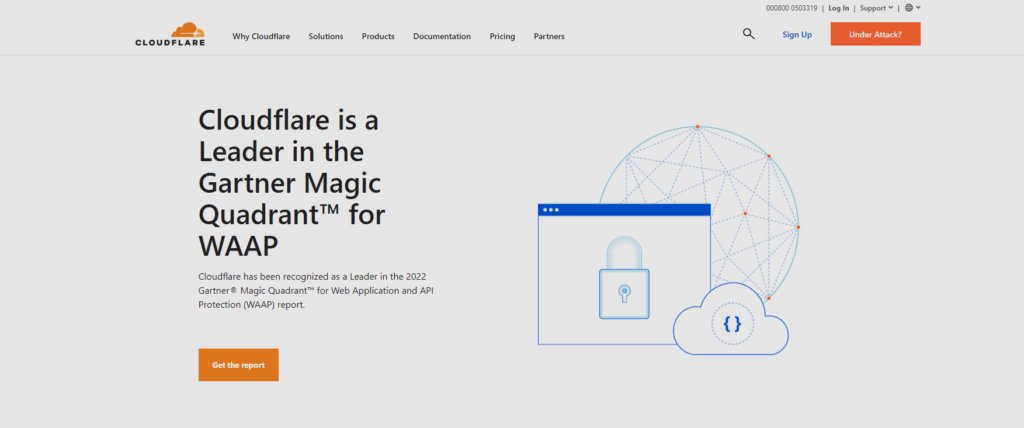 Cloudflare is one of the most well-liked CDN solutions among bloggers, small companies, and professionals. It has a free plan with no bandwidth restrictions. Thus, it ranks as one of WordPress's top free CDN providers.
They operate more than 180 data centers globally. It may help enhance your website's functionality, speed, and security.
Pros
Simple to set up
From the control panel, you can easily keep an eye on performance.
180+ data centers are located worldwide, in regions including North and South America, Europe, Asia-Pacific, Australia, and New Zealand.
Cons
There are a few features available in the free plan.
To access their chat or phone help, you must subscribe to one of their premium packages.
Since the free plan has few security capabilities, it's possible that DDoS attacks, viruses, and spam won't be prevented from happening on your website. 
Read Also: Shared vs Managed WordPress Hosting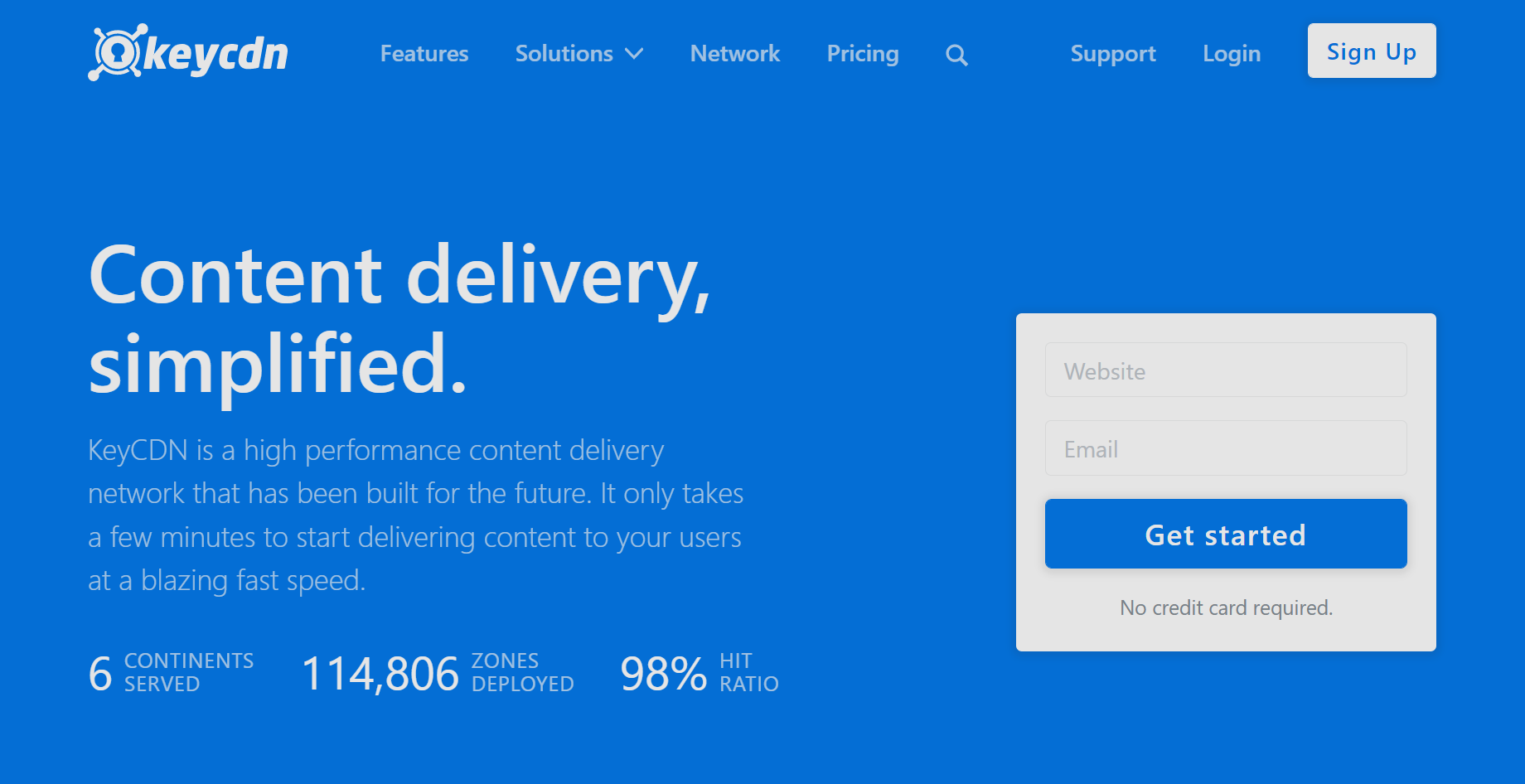 Another well-known CDN service on our list is KeyCDN. Using the CDN Enabler plugin, you can quickly connect it to your WordPress website.
Gzip compression, real-time reporting, options for quick purges, two-factor authentication, DDoS protection, and many more features are among KeyCDN's key characteristics.
Pros
34 data centers.
Plans for "Pay as you go" are simple to set up on a WordPress website.
24/7 complimentary customer service is offered.
Cons
Provides no free plan.
Fewer security features than others.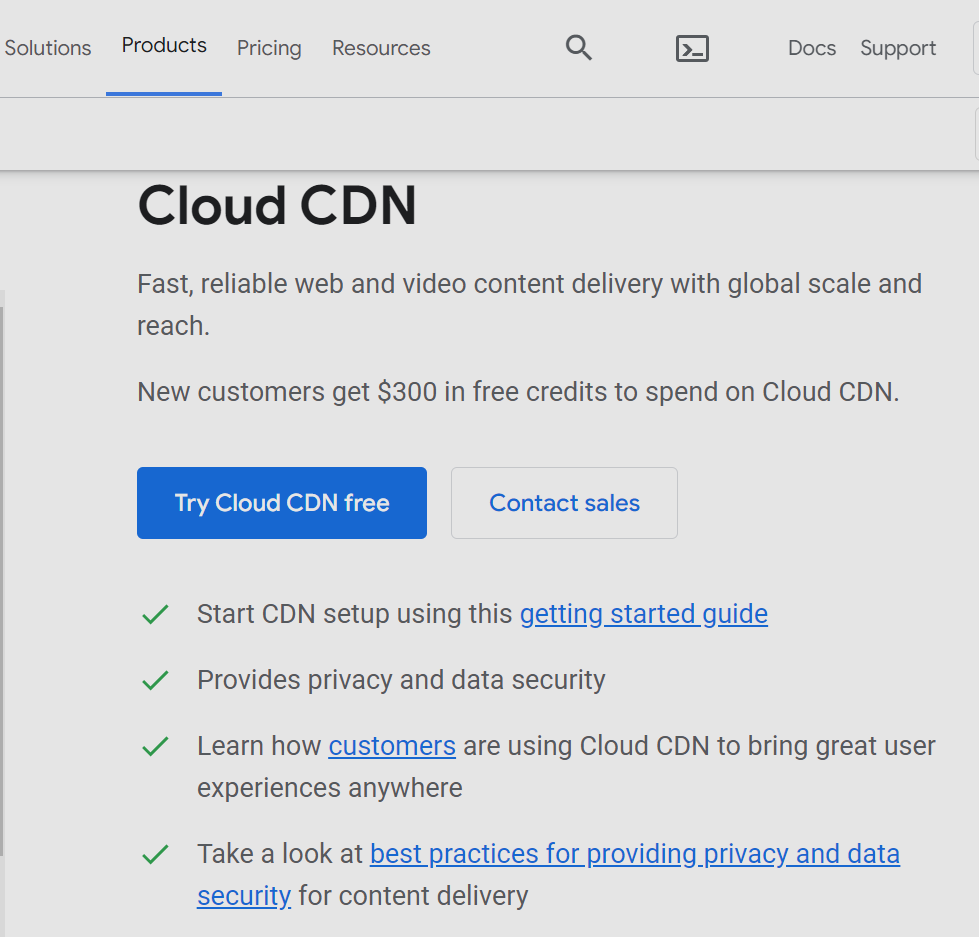 A cheap content delivery solution using Google's extensive network is Google Cloud CDN. They have data centers in 90 different countries.
It includes an SSL certificate for your website's security at no additional cost. The Google Cloud Platform may be smoothly integrated with it as well.
In addition to those above, you may test out their service for the next 90 days using a $300 free trial credit.
Pros
90 data centers.
A reasonable price range.
No cost SSL certificate.
Offers a $300 trial credit for free.
Cons
Configuration may be more challenging than other things.
You must pay for technical help since adequate support is lacking.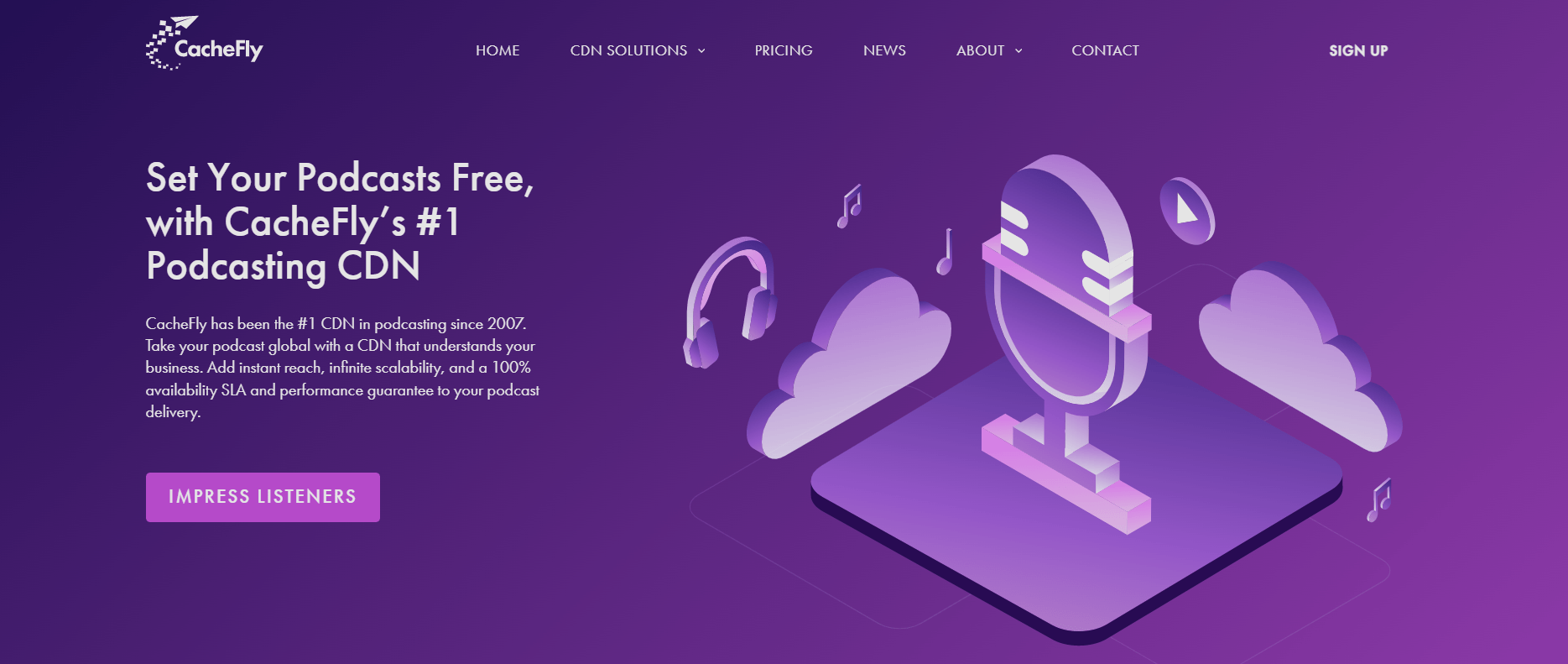 One of the popular CDN providers on the market is CacheFly. Their service is hassle-free to use for streaming podcasts and videos.
You can control anything because it has an intuitive UI. Additionally, they provide malware and DDoS protection to safeguard your website from hackers.
Pros
Straightforward dashboard for managing everything.
Security features are included.
Fantastic support group.
Cons
Quite pricey in comparison to other things.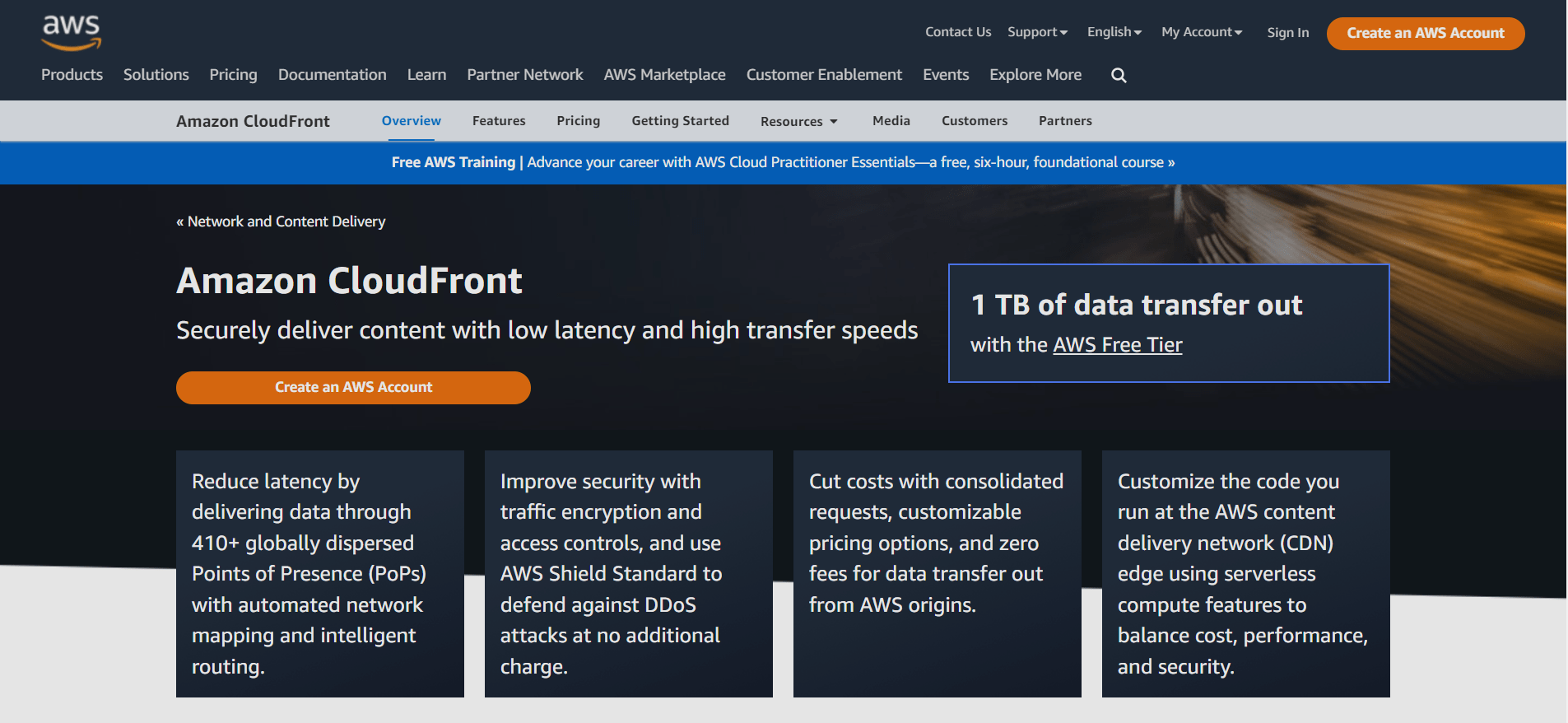 Due to its speed, Amazon CloudFront is a well-liked CDN for websites provided by Amazon Web Services. Therefore, it could be preferable for programmers or developers rather than beginners.
Pros
Combined with AWS.
Delivery of personalized and dynamic content right away.
Numerous locations throughout the world.
Cons
can be challenging for people to utilize.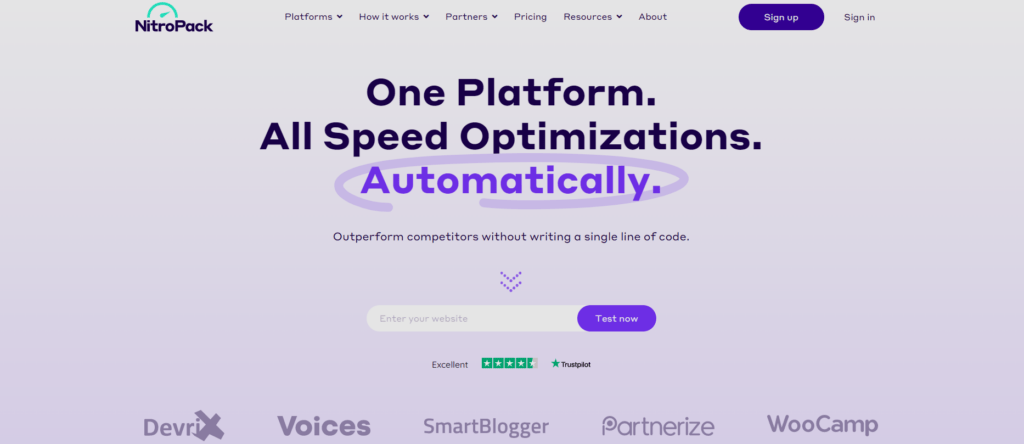 NitroPack is a tool for optimizing sites that links yours to the Amazon CloudFront CDN from Amazon Web Services. You may use CloudFront's advantages without paying for an AWS account or manually configuring the CDN.
The main objective of NitroPack as an application is to accelerate your website to raise your Google PageSpeed Insights ranking. It accomplishes this by providing a variety of functions, but most importantly, caching and minification.
Pros
Caching is simple yet effective and offers alternatives.
Make HTML, CSS, and JS files smaller.
Brotli and Gzip compression.
Cons
The bigger your site is, the more expensive Nitropack becomes.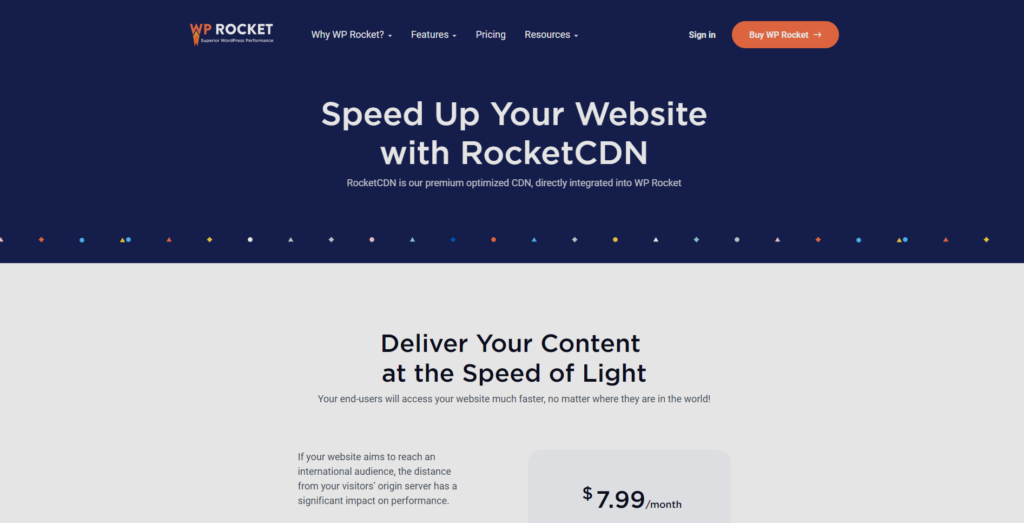 Another excellent CDN option that stands out for its convenience and use is RocketCDN. If you have one site, RocketCDN is also more inexpensive than Stackpath. However, Stackpath is a little more affordable if you use your content delivery network for several sites.
Pros
Setup with one click.
Outstanding service.
Unlimited bandwidth.
SSL Traffic.
Cons
No free trial.
Lack of security capabilities.
Limited features.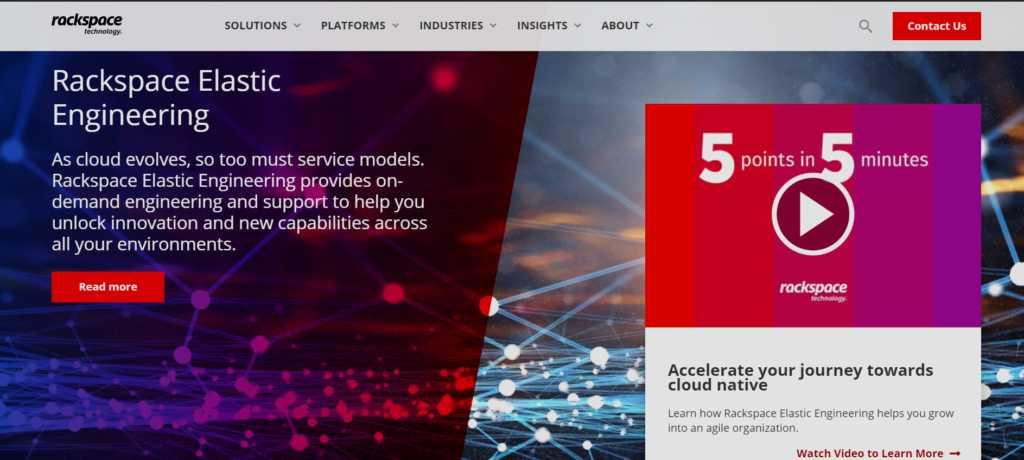 A well-known managed and dedicated cloud computing service provider is Rackspace. They also provide CDN services to assist you in improving the speed of other websites, web apps, and eCommerce sites.
Because Rackspace is designed on robust cloud architecture, you may assume your WordPress site will load quickly. Additionally, it has more than 200 data centers worldwide.
Pros
An adequate cloud infrastructure.
200 locations worldwide.
Pay as you go" pricing plans.
Cons
Does not provide DDoS protection.
Pricey in comparison to KeyCDN.
Conclusion
Finding the best CDN providers is no simple task. The services that each of the CDN providers on this list offers differ. However, some are more comparable than others. It makes selecting just one challenge. However, choosing a CDN that fits your budget is advisable because many CDNs utilize a price structure depending on usage.
Read Also: Comparison between WP-Engine, Cloudways, and NameCheap
FAQs
Which CDN should I choose?
The best CDN providers on the above list are all excellent choices, and each offers a unique mix of advantages and disadvantages. Select the one that is most suitable for your company. 
Why is Cloudflare the best CDN?
More significant sites benefit from Cloudflare since its security features and caching may help us save a lot of money and time. 
What are the benefits of using a CDN?
The benefits of using a CDN are faster load times, Better user experience, reduced bandwidth costs, and Improved security.