In this tutorial, we will learn how to setup an OpenVPN client for Mac system client to the OpenVPN server by using the official OpenVPN Connect Client software. You can easily understand the steps with their screenshots.
OpenVPN is an open-source, fast, VPN(Virtual Private Network) based service. It hides our original IP address by network redirect through a specially configured remote server run by a VPN host.
Requirements
A valid OpenVPN client .ovpn file.
MacOS system.
Downloading and configure the OpenVPN Connect Client for macOS
OpenVPN Connect client supports the following macOS.
OS X 10.8 Mountain Lion
OS X 10.9 Mavericks
OS X 10.10 Yosemite
OS X 10.11 El Capitan
macOS 10.12 Sierra
macOS 10.13 High Sierra
macOS 10.14 Mojave
macOS 10.15 Catalina
macOS 11.0 Big Su
Navigate to the following link and click on the Download the OpenVPN Connect v3.
https://openvpn.net/client-connect-vpn-for-mac-os/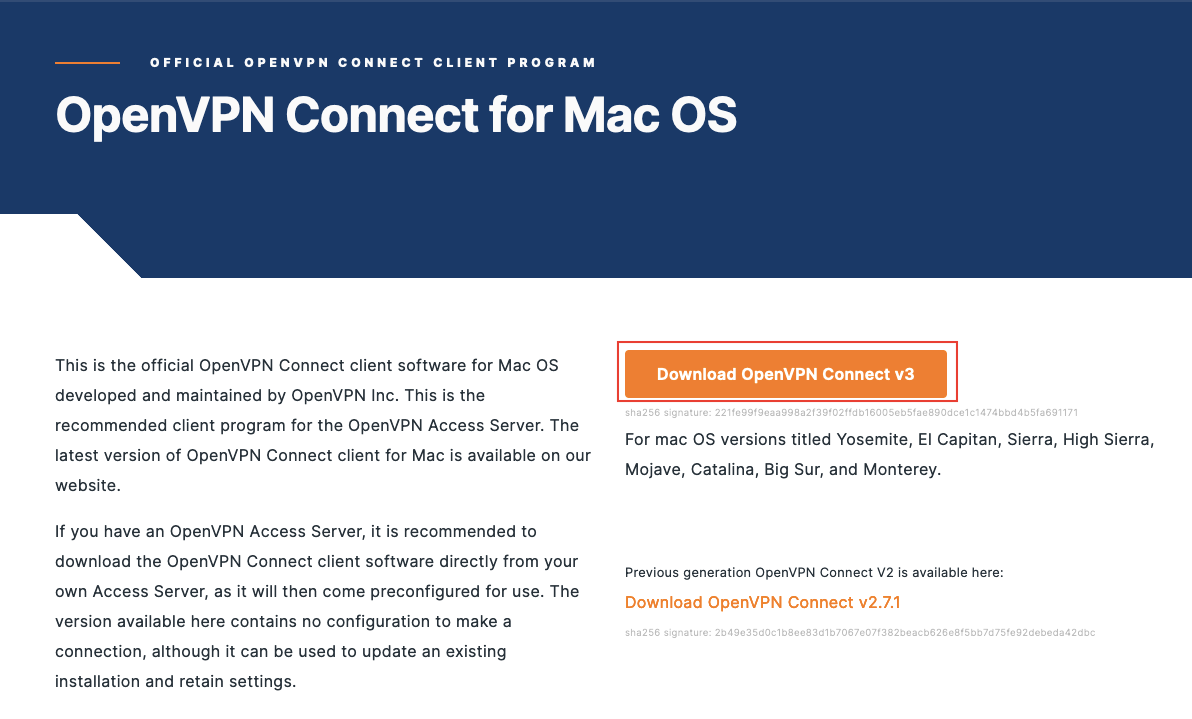 Now click on the OK button to download the OpenVPN Client.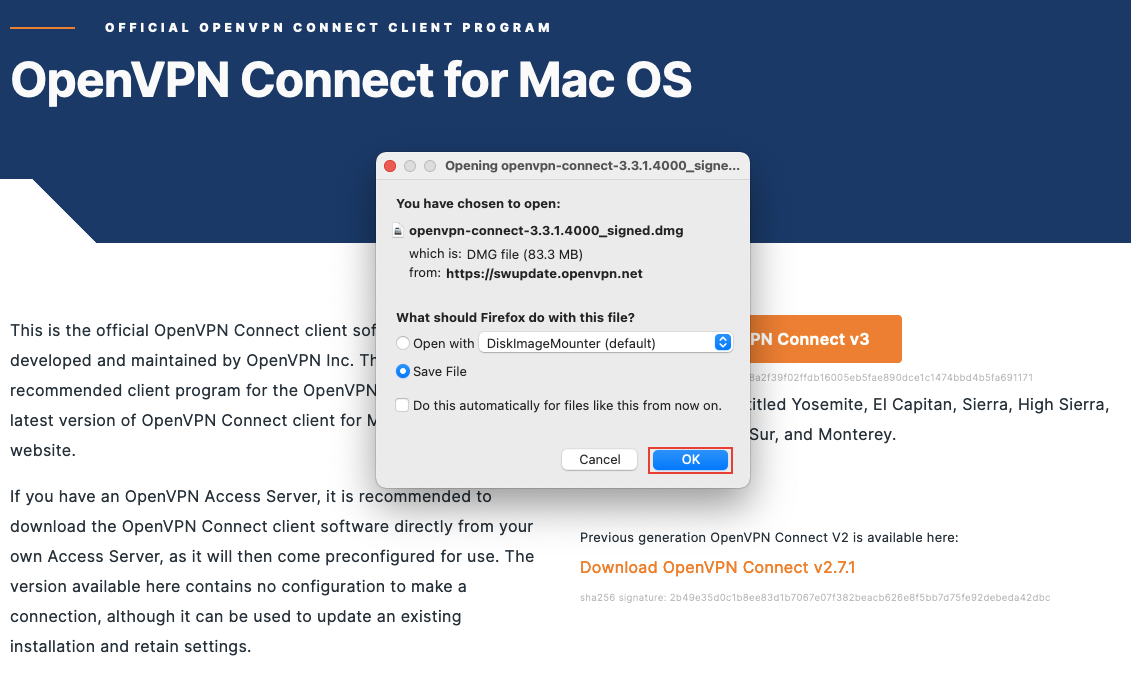 Double-click on the OpenVPN_Connect.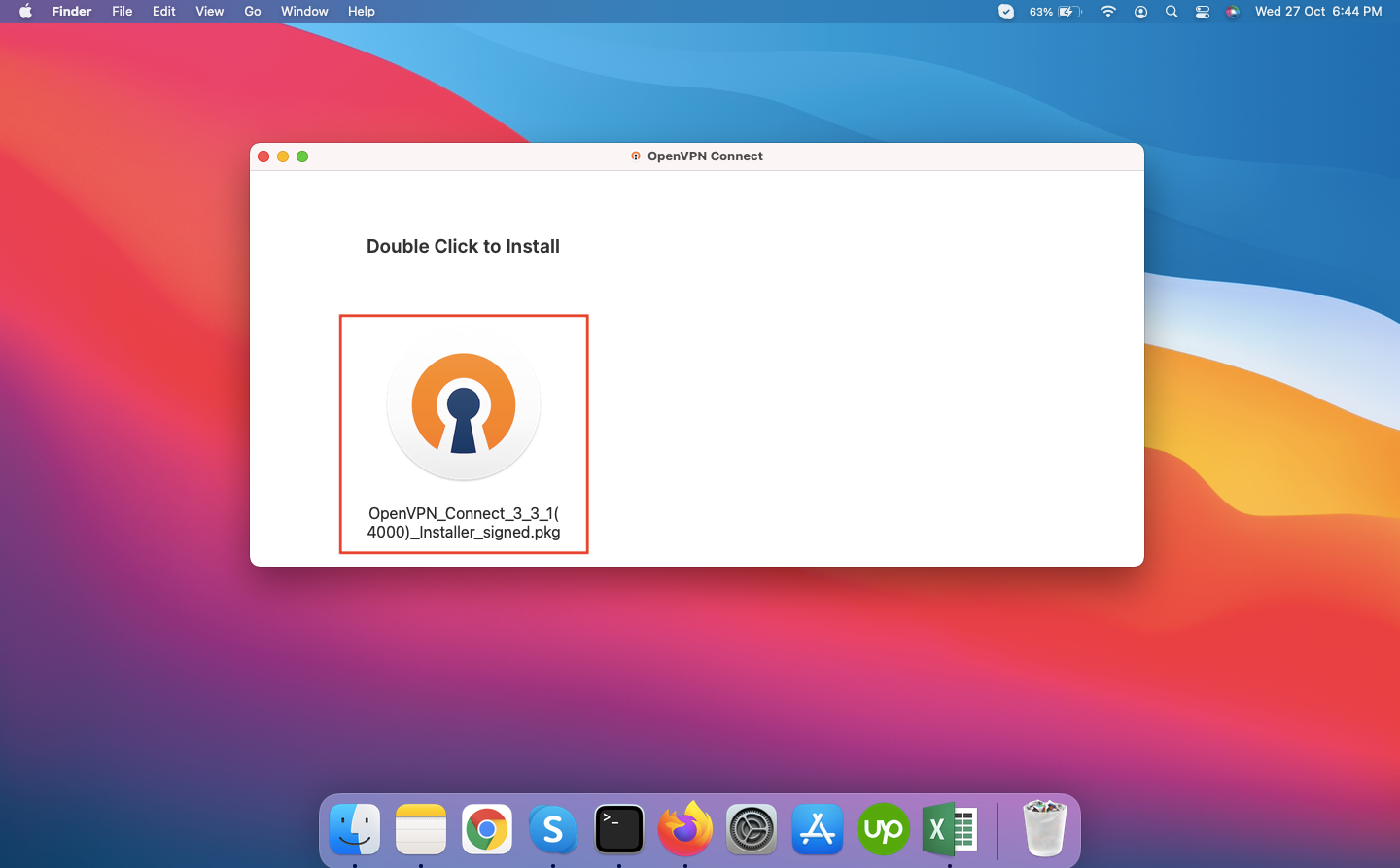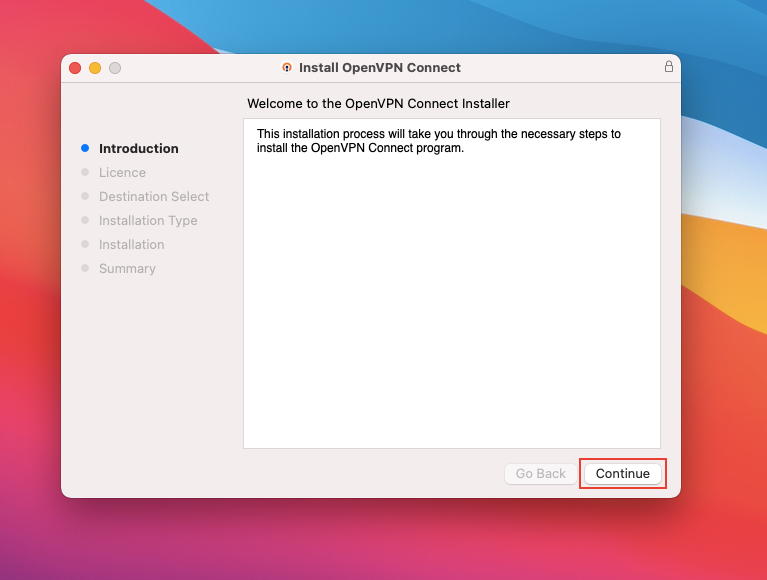 Click on Continue and then click on Agree to accept the Terms and Conditions.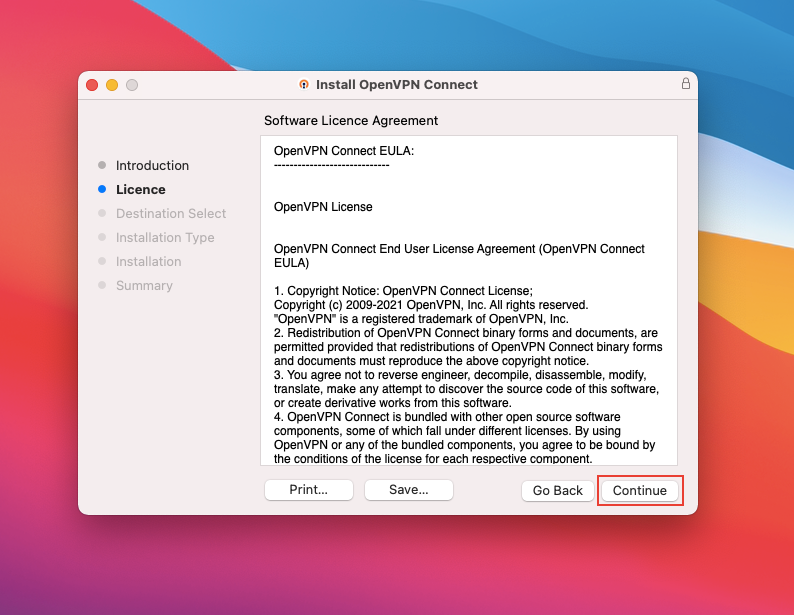 Click on the Install button.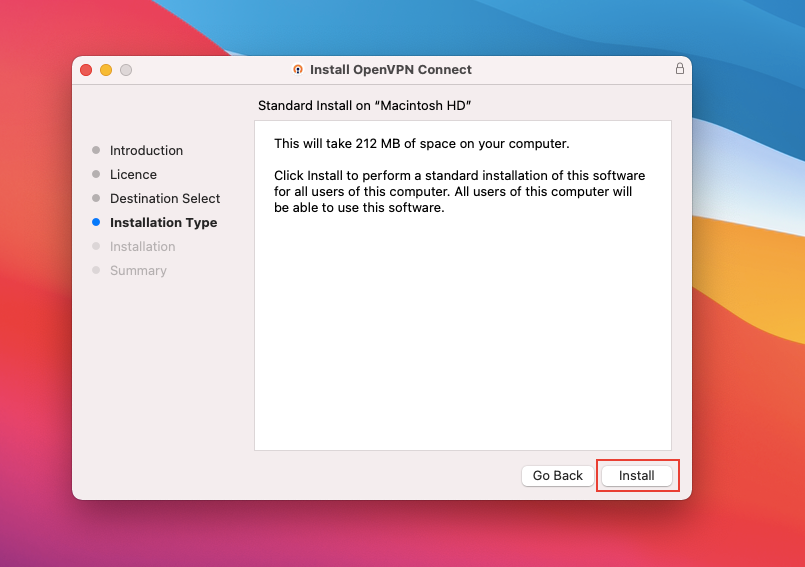 Enter the User and Password then click on the Install Software.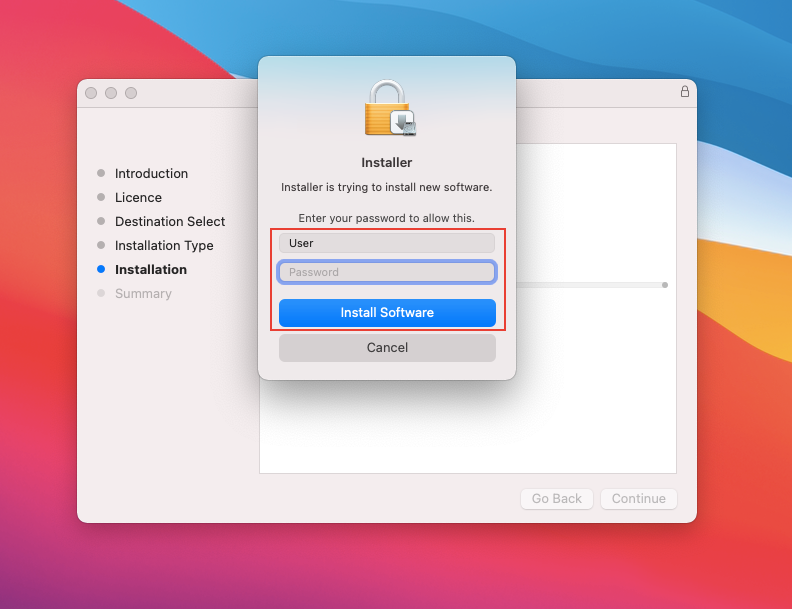 The OpenVPN Connect is now successfully installed on the macOS.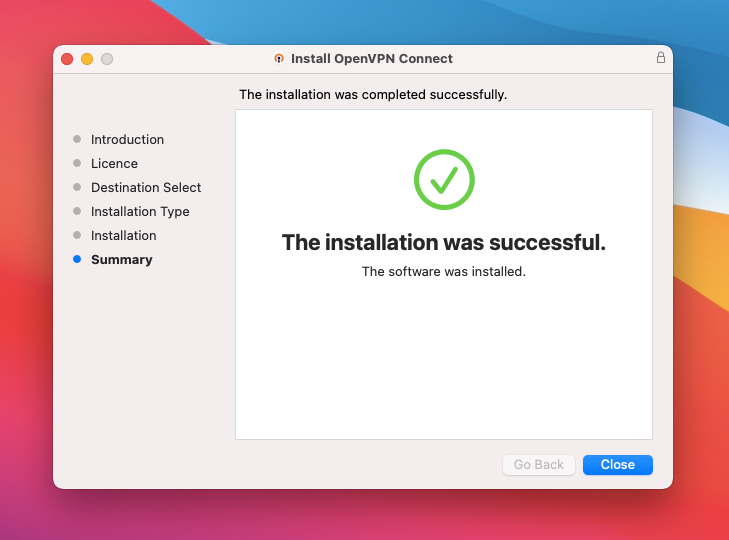 Open the OpenVPN client from the application and then click on the FILE option.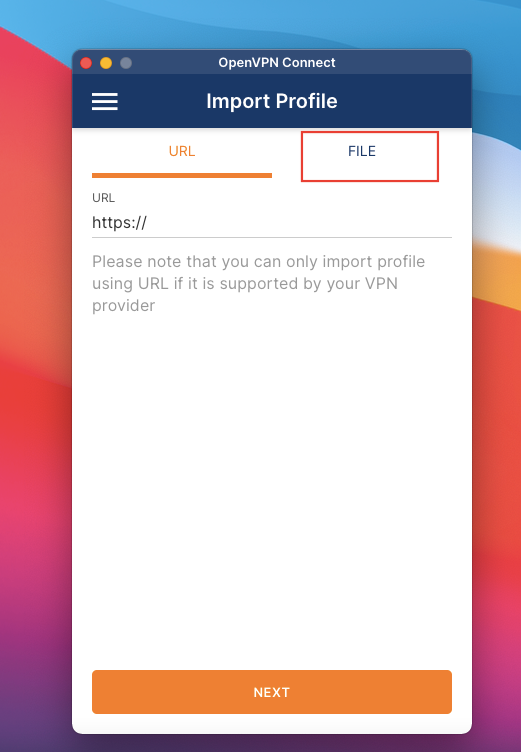 Click on the BROWSE option and then select the OpenVPN Client file.(.ovpn file)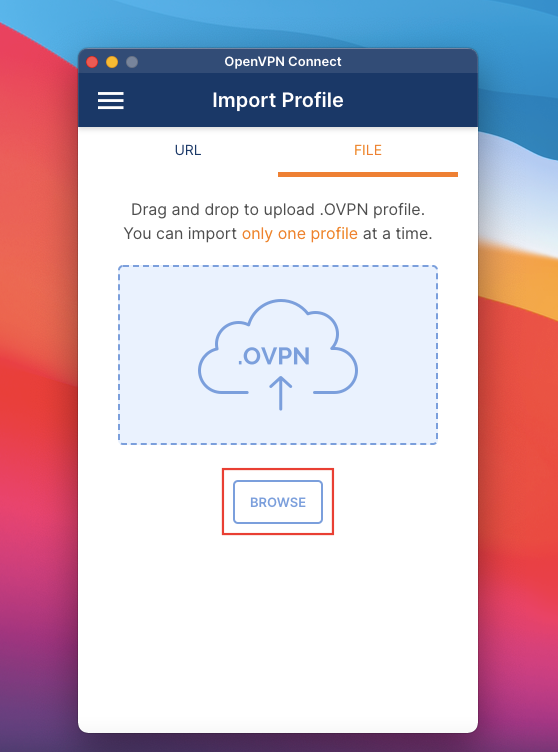 OpenVPN client automatically fills the Profile name and Server Hostname from the .ovpn file which we have selected in the previous step. Click on the Save Private Key Password and then enter the Private Key password.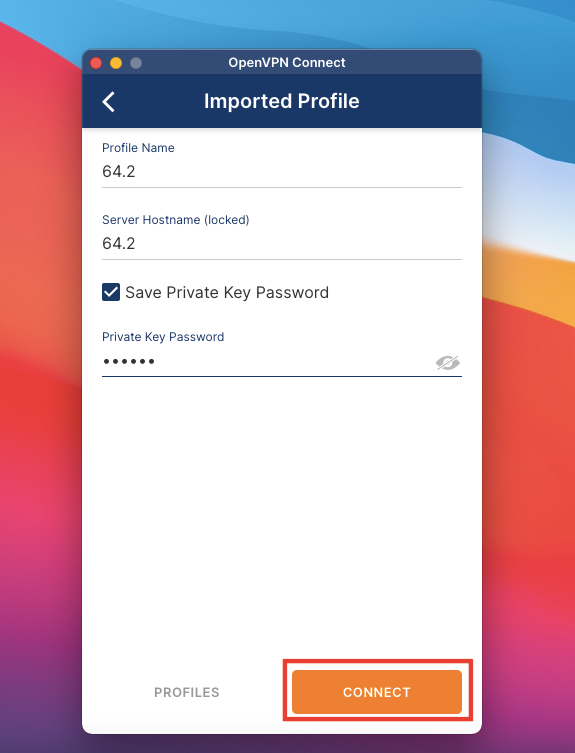 We have successfully connected to the OpenVPN server.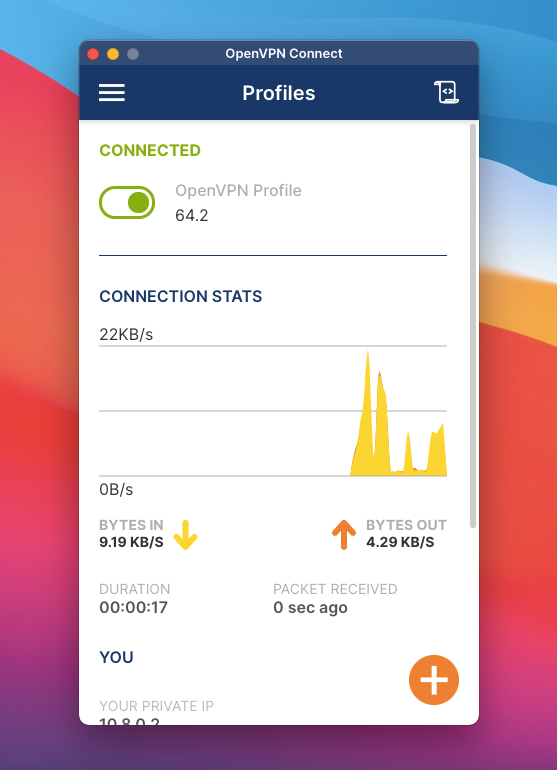 To disconnect from the OpenVPN server. Click on the Disconnect button, as shown in the below picture.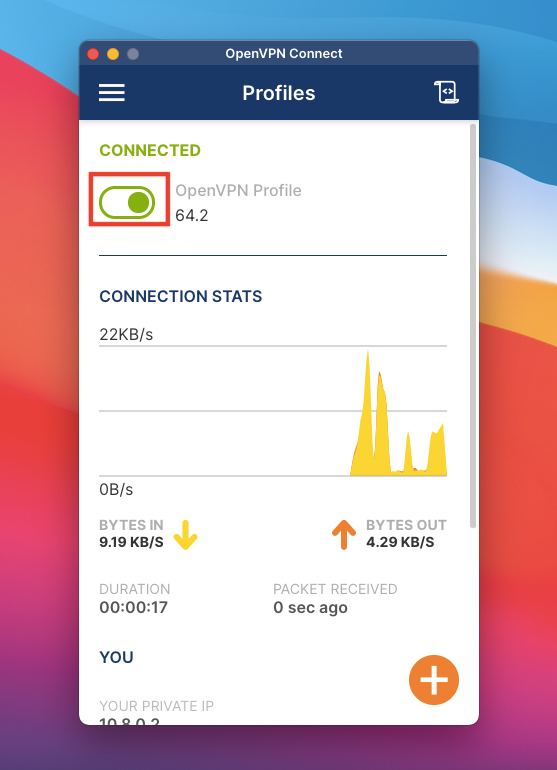 Conclusion
In this Setup OpenVPN client for Mac tutorial, we have learned how to install the OpenVPN Connect Client software in macOS and how to configure and use the OpenVPN Connect Client to connect to the OpenVPN server.
If you want to learn how to Create and Configure the OpenVPN server on Ubuntu 21.10/20.04/18.04 then you can follow our tutorial from here.
If you guys have any queries related to this tutorial, then let me know in the comments section.